Year of the Dog 2018
12th Feb 2018
Although winter festivities are long gone for many of us the New Year is still to come for millions of people across the globe. The Chinese New Year begins on 16 February 2018 and dragon dancing, fireworks and feasts among other things will mark the occasion. We've been exploring the world of oriental design after the University of Bristol asked us to come up with an idea to promote the event. Along the way we found out some interesting facts!
Red is traditionally used for New Year celebrations so this was the main colour used in the design. The background to this is however a terrifying tale. According to legend a terrible beast called the Nian would terrorize villages at New Year. Fortunately an old man worked out that the Nian was afraid of the colour red as well as fire and noise (hence the Chinese passion for fireworks at this time of year). Red has been considered good fortune ever since and at New Year red lanterns are hung outside doors to ward off bad luck and red paper decorations fill streets and homes. There's also a tradition of handing out red envelopes full of money.
Most important of all: 2018 is the year of the dog! The dog represents action, honesty, determination, trust and hard work so we drew on some of these ideas for our text. The animal was also our central motif for the design and we combined this with an image of the Wills building (a landmark of the University of Bristol). This echoes eastern illustrative style where buildings such as temples or pagodas are often used as a central focus. We also featured lanterns, clouds and mirror images, again to give our design a South East Asian feel.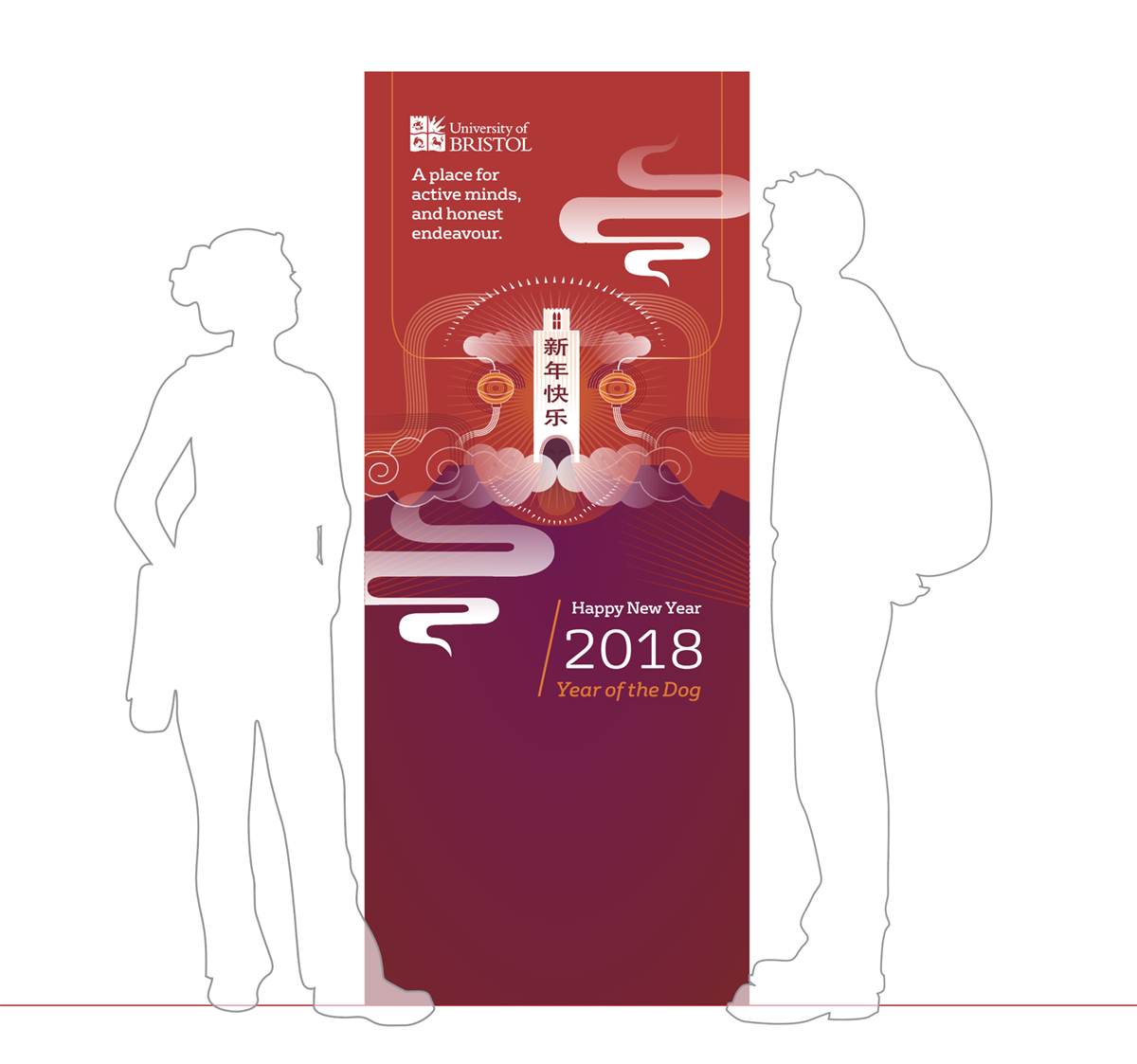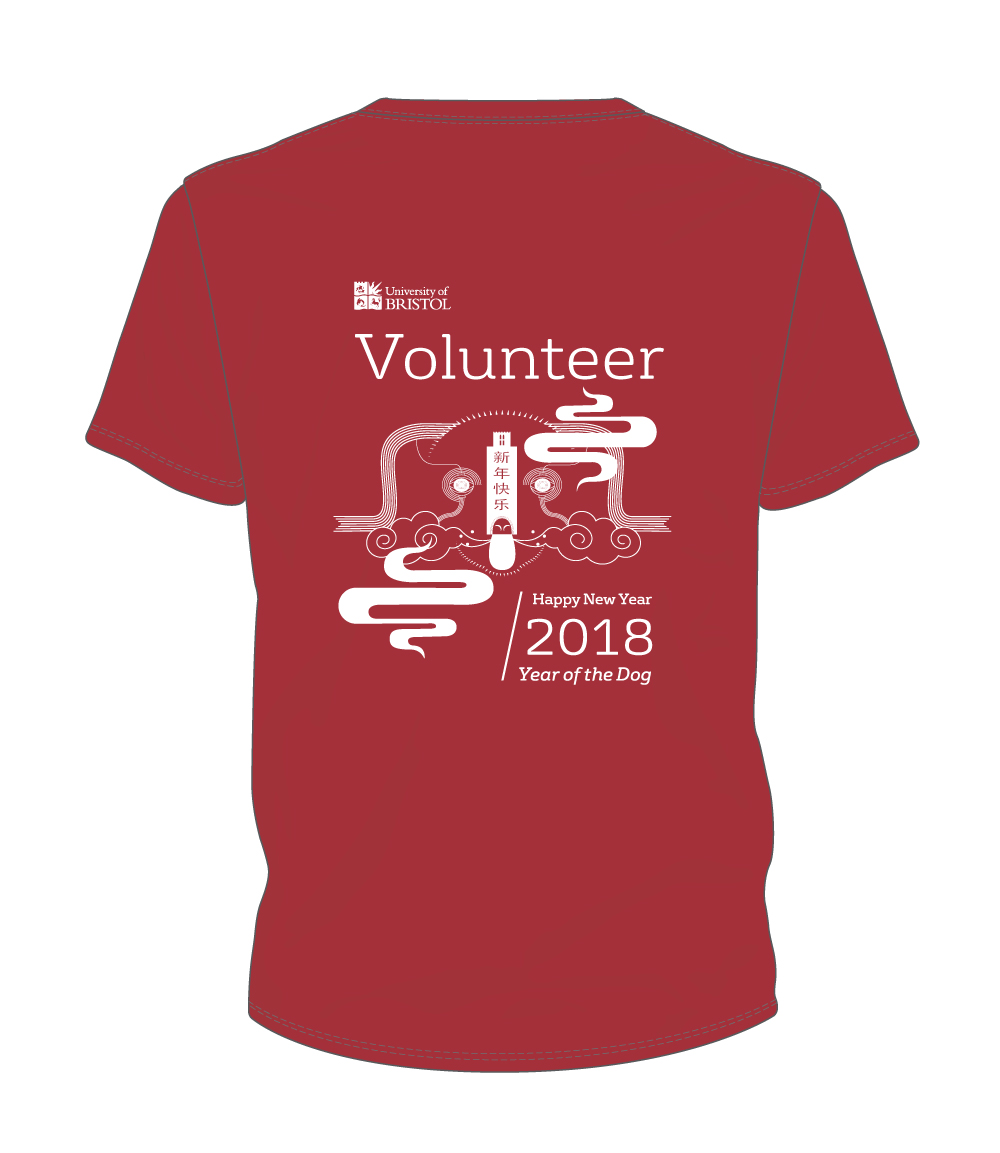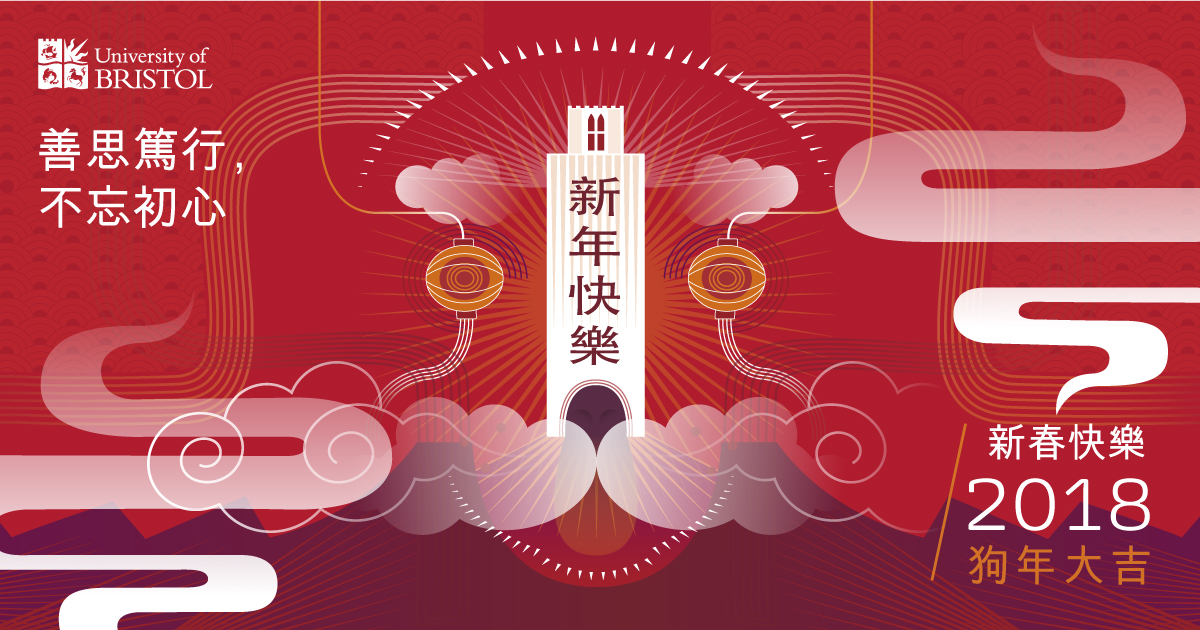 The illustrator Adrian Barclay helped us complete our design and the animation will be used by the University internally and shared with international students and staff. Meanwhile banners and T-shirts will be used for the University sponsored celebrations at Bristol Museum and Art Gallery. These will be held over the weekend 17–18 February 2018. The Year of the Dog is a good time for lifestyle changes and the start of new business ventures so for those of you who've already given up on your (Gregorian Calendar) New Year resolutions – this could be your second chance!