Brigstow Showcase
7th Dec 2017
The Brigstow Institute is one of the University of Bristol's research institutes experimenting in new ways of living and being. Their annual showcase took place in the autumn and has been a fantastic opportunity for the public to explore some of the weird and wonderful research projects they fund. From lollies that conduct sound to interactive textiles for older people!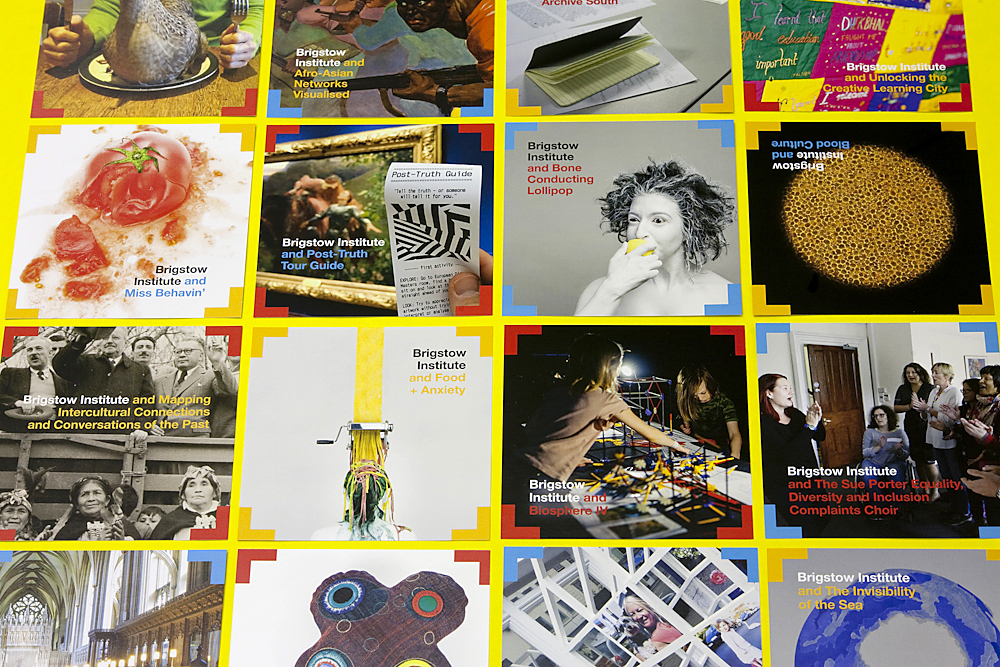 All the projects draw on a wide range of knowledge, which asks the question of what it means to be human in the 21st century. As their showcase took place during half term Brigstow wanted us to create a leaflet, which wouldn't just be a handy map for the exhibition but also something that would appeal to families. We collaborated with illustrator Sam Rowe to create images for stickers, which once complete created a bigger picture of the Brigstow world – where collaboration can lead to all kinds of extraordinary things. Sam also illustrated our previous work for Brigstow so it was great to continue with the same style he'd introduced last year.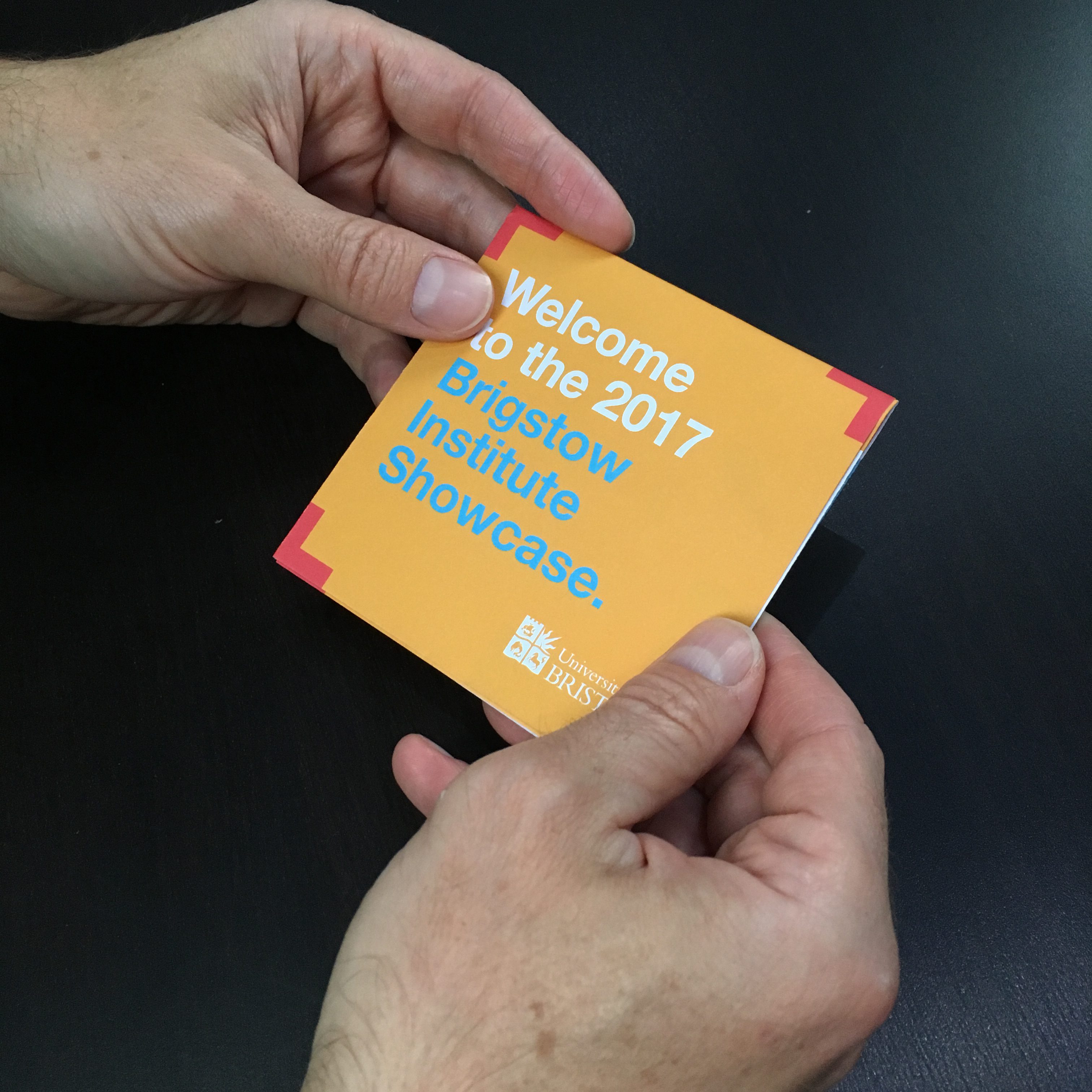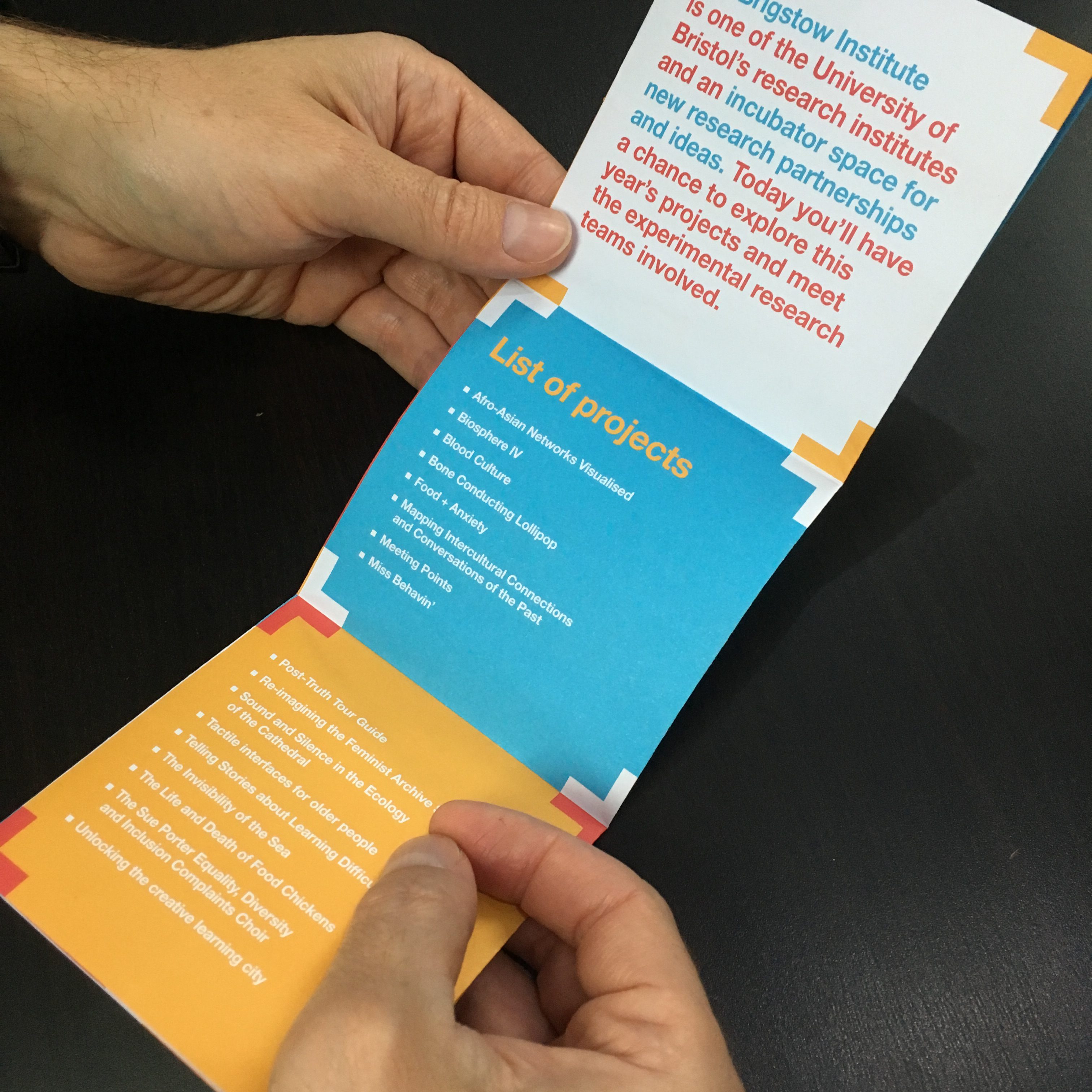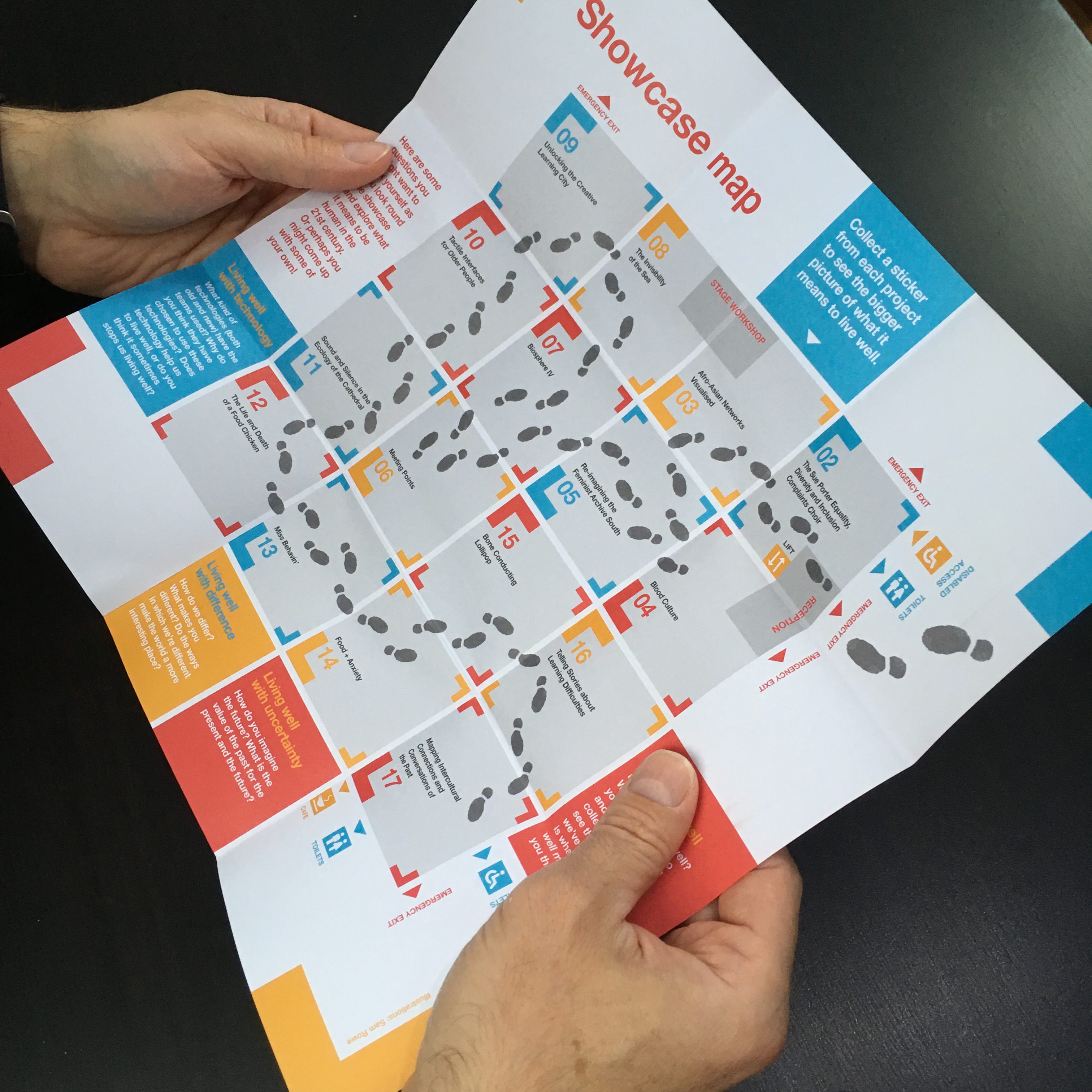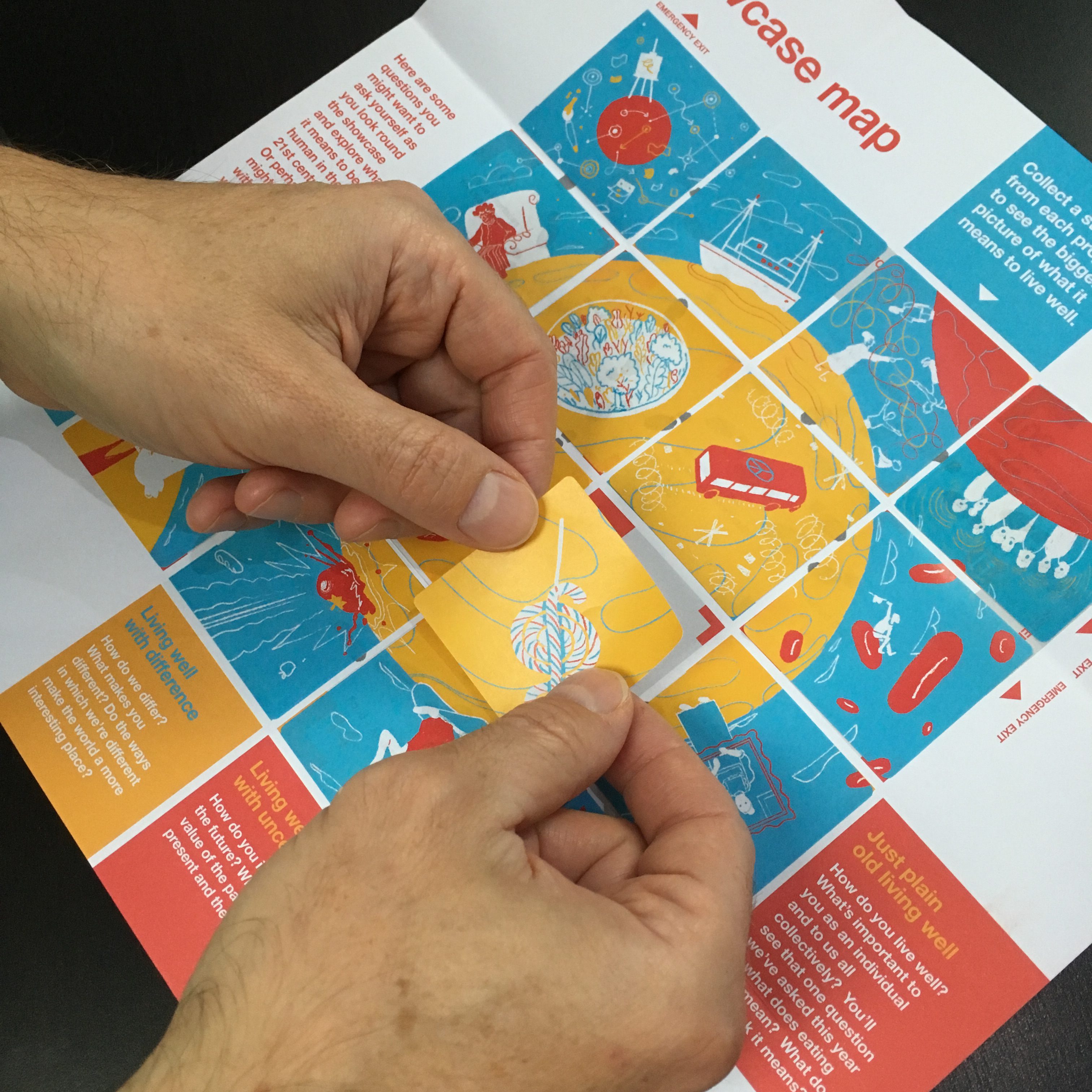 As each stall had a different sticker there was plenty of interaction between visitors and the different projects. And there were certainly some interesting things to investigate (see images below). As well as a map for the showcase we created a pack of postcards as a record for each project showcased. These were placed inside a bespoke cardboard wallet to be shared out between individuals involved in the different projects. The material was made from 100% recycled cardboard and printed digitally using an indigo printer.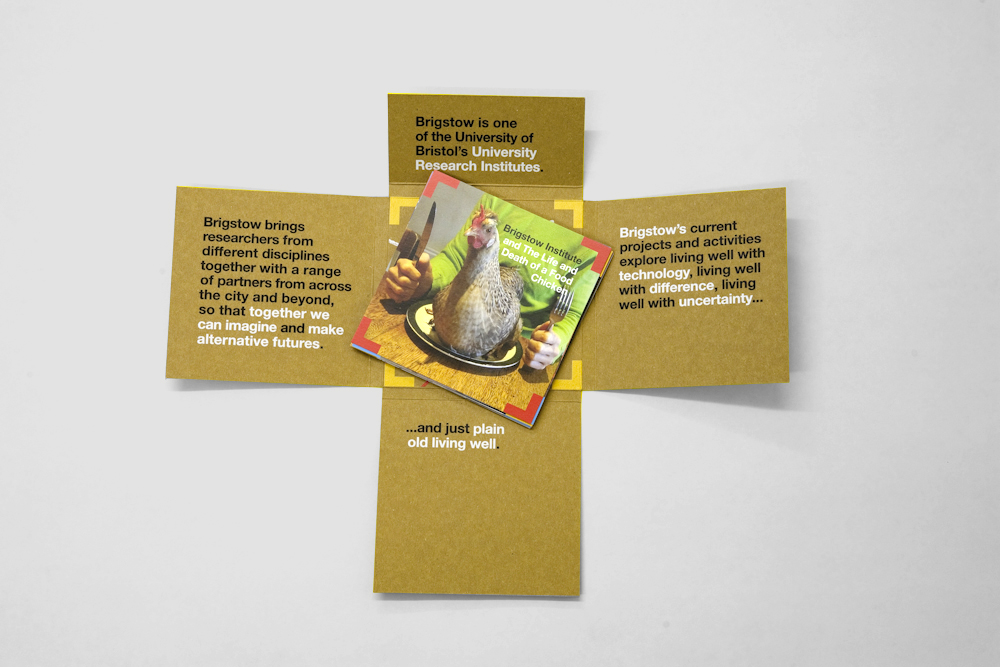 Working with Brigstow always gives us the opportunity to unleash our fun and playful sides. Have a delve into our portfolio to find out how we developed the institute's branding and how giant cubes became a bit of a feature at last year's showcase! Read more.