Renewable Revolution
10th Aug 2017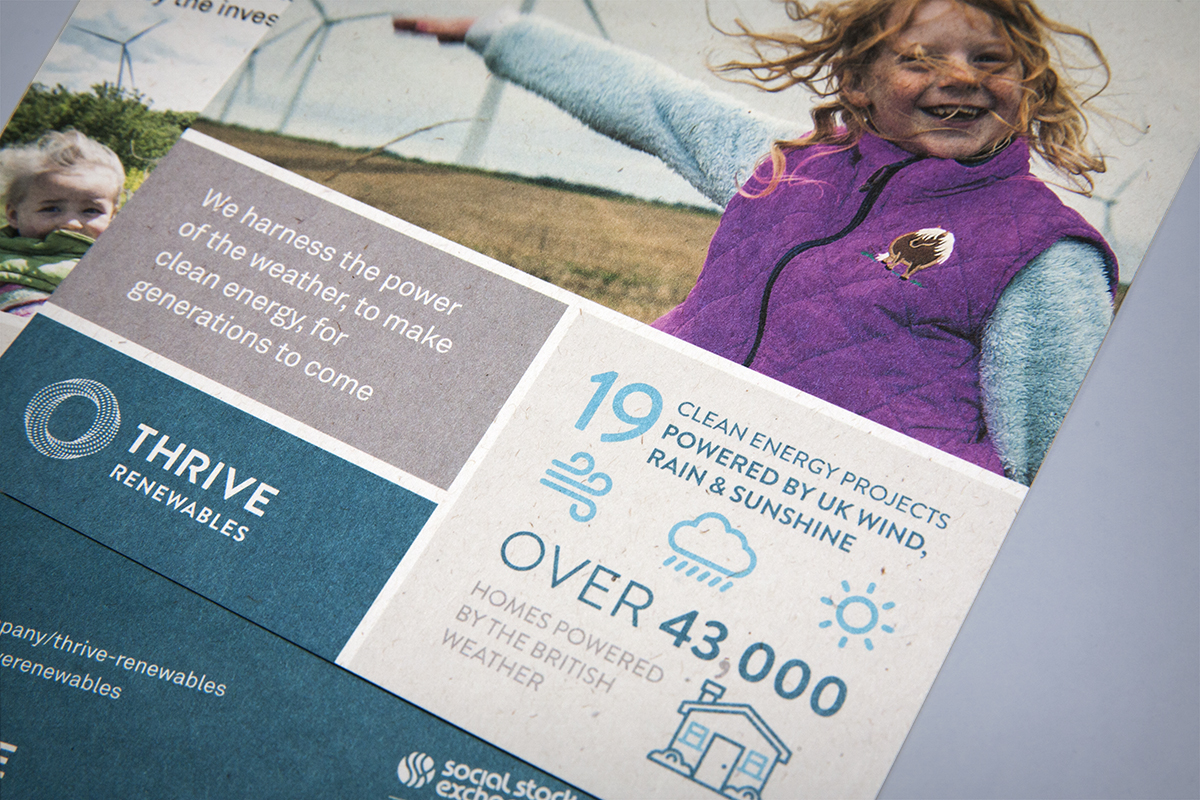 This summer we've enjoyed working with Thrive Renewables, a fantastic organisation committed to helping cut the UK's dependency on fossil fuels. In 2016 alone Thrive helped us save a whopping 71,866 tonnes of CO2. And the company has gone from strength to strength since it was founded in 1994 recently adding four new projects (including it's first solar farm!) to a portfolio of fourteen wind farms and one hydro-electric project.
But it hasn't all been plain sailing. Simon Roberts, Chair of Thrive Renewables, admits that the weather has created a few challenges over the last year. Wind speeds in the UK were below average in 2016 (the least windy autumn for 15 years!) and flooding in Lancashire affected Thrive's largest wind farm at Caton Moor. On top of that the current political climate has seen a drop in support for renewable energy. In reaction to this Simon comments "While the immediate reaction may be one of anger or frustration, the much more positive reality is that the cost of installing renewable energy – both wind and solar – has dropped dramatically".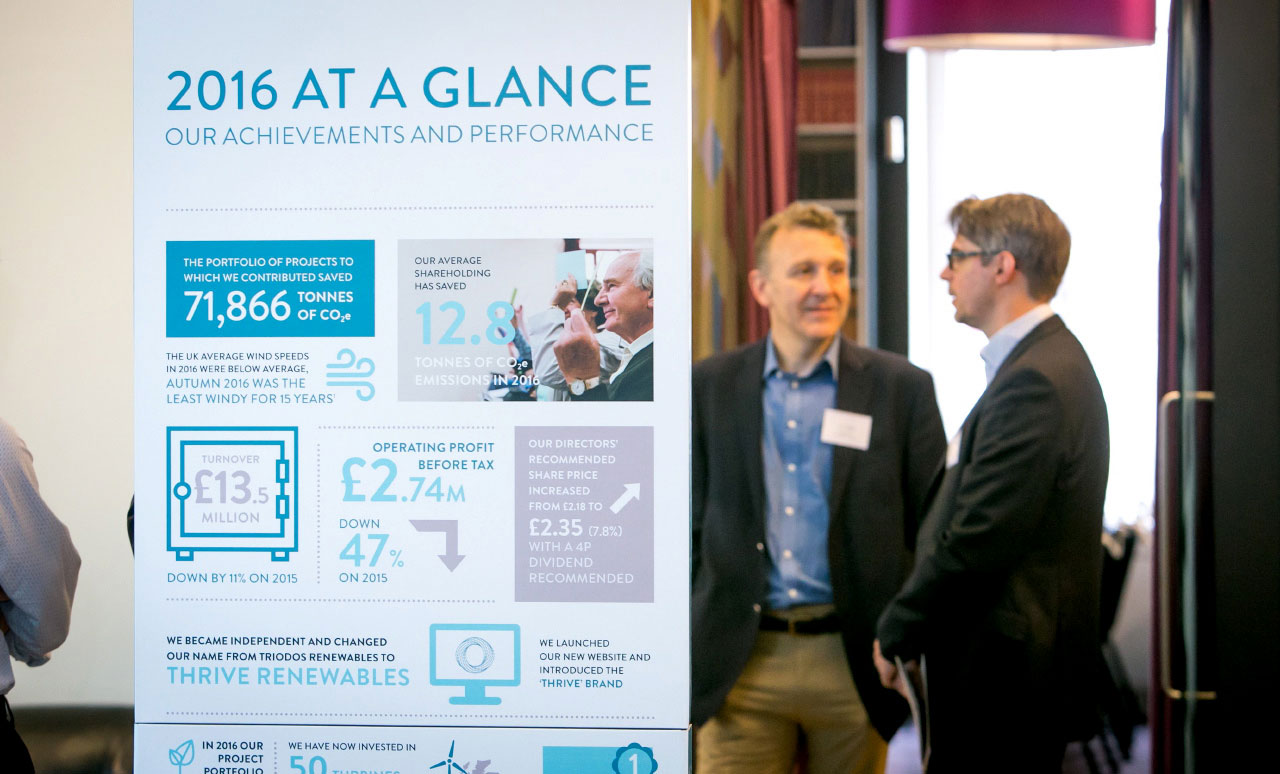 And progress is certainly being made towards a cleaner future. Electricity generation from renewable sources increased from 5.5% in 2008 to 24% in 2016. Combined with a reduced consumption of coal, there's certainly cause for optimism and it comes at a crucial time. Using data from NASA and the NOAA the company reports that the earth's surface temperatures in 2016 were the warmest since modern record keeping began in 1880. With 2016 the third year in a row to set a new record for global average surface temperatures, few can dispute the ongoing long-term warming trend (Gavin Schmidt, Director for the Goddard Institute for Space Studies).
In 2015 the Paris Agreement validated the urgent need to decarbonise the energy sector. The United Kingdom joined 144 countries to combat climate change and committed to limiting the increase in global average temperature to well below 2 degrees (before pre-industrial levels). Thrive have a vital part to play in achieving this target and as noted by managing director, Matthew Clayton, the company's shareholders are clearly contributing to the renewable energy revolution. Thanks to this energy sector, there have already been positive changes in the UK with levels of greenhouse gases dropping by 36% since the 1990s.
As Thrive leads us into a brave new world powered by sustainable energy we look forward to seeing what this year and the next will bring. And let's hope for plenty of rain, sunshine and wind!
Read more about Thrive's amazing work in the online version of their 2016 Annual Report.
Take a look at our designs for Thrive's 2017 AGM and their 2016 Annual Report.