Poster Power
26th Jul 2016
When it comes to behavioural change, posters and graphic design can make a big impact. We've worked with the University of Bristol Sustainability Department for a number of years designing posters for important campaigns encouraging students to recycle, use sustainable transport, save energy and more.
The University have noted some interesting statistics after launching these campaigns, proving posters can encourage change. The campaign 'You Wouldn't Want a Lecture on Waste' encouraged students to put their waste in recycling bins outside lecture theatres rather than leaving rubbish to be picked up and sent to landfill. Different posters for recycling bins were designed to accompany the main campaign image. The results were pretty impressive. After a couple of months there was a staggering 90% drop in waste which then levelled out at a 70% reduction in waste. According to the University "this was seen as a direct result of the effectiveness of the campaign".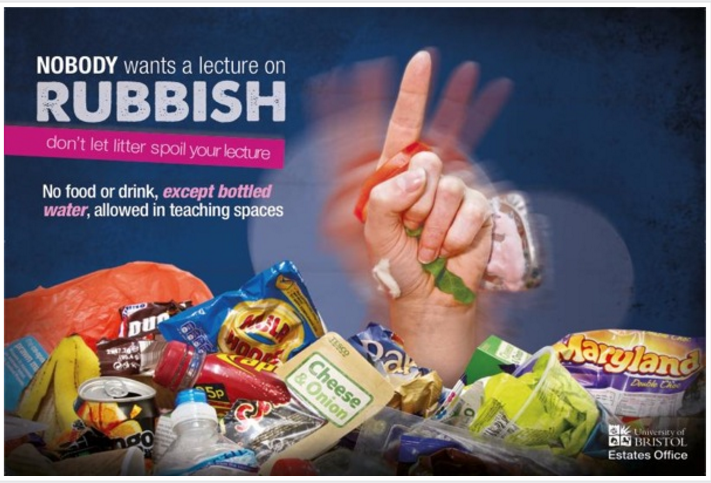 Carol A. Wells, Director of the Centre for the Study of Political Graphics has an explanation for why poster campaigns are so successful. She says, "Posters reach out more effectively because there's less choice on the part of who sees them. You can't control what you see when you're driving down the street". On the other hand, "the only people who find you on the Internet are people who are looking for you". Wells discusses some powerful poster designs in her TED talk: Can Art Stop a War and Save a Planet.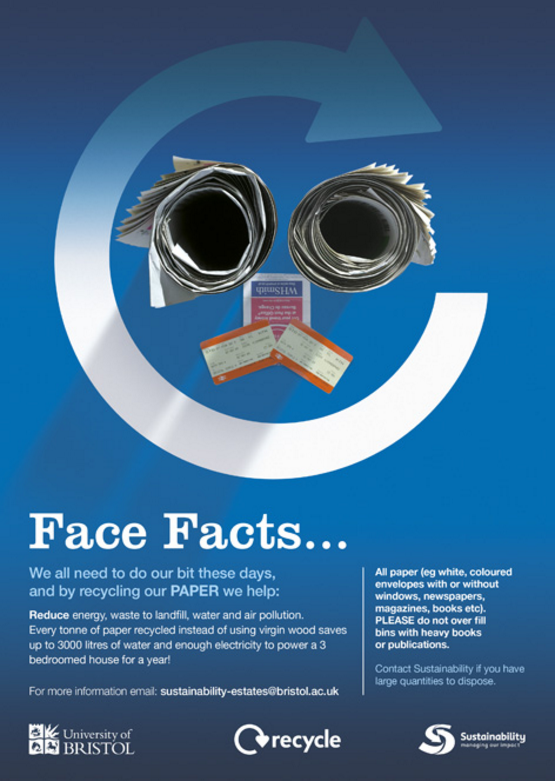 To create a successful poster campaign, it's important to keep the message striking and simple. Take a look at The Power of Print to see how the use of colour, style and font size can make an impact. Don't forget to think about your carbon footprint when it comes to printing your posters. Use FSC approved or recycled paper, vegetable-based ink and check whether your printer uses sustainable energy (such as Ecotricity or Good Energy).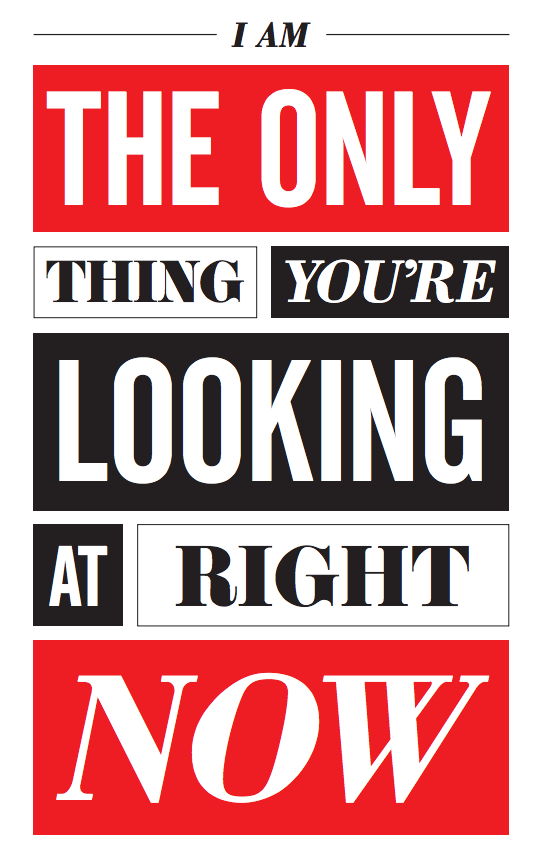 So if there's something you want to change, from saving the planet to keeping rubbish off the streets, think about using a poster campaign. You might just help change the world.
More poster designs for the University of Bristol.
Pictures: (from top) You Wouldn't Want a Lecture on Waste poster; Waste recycling campaign posters; The Power of Print.