IT Services promotional material
University of Bristol
A set of communications telling students, especially freshers, about the facilities offered by the University of Bristol IT Services.  At the beginning of term it's vital that students and staff can access everything they need online. When this process is difficult or time consuming it can be pretty frustrating. To make the experience of connecting with the various IT services offered by the University as easy as possible, we were asked to design a suite of promotional materials.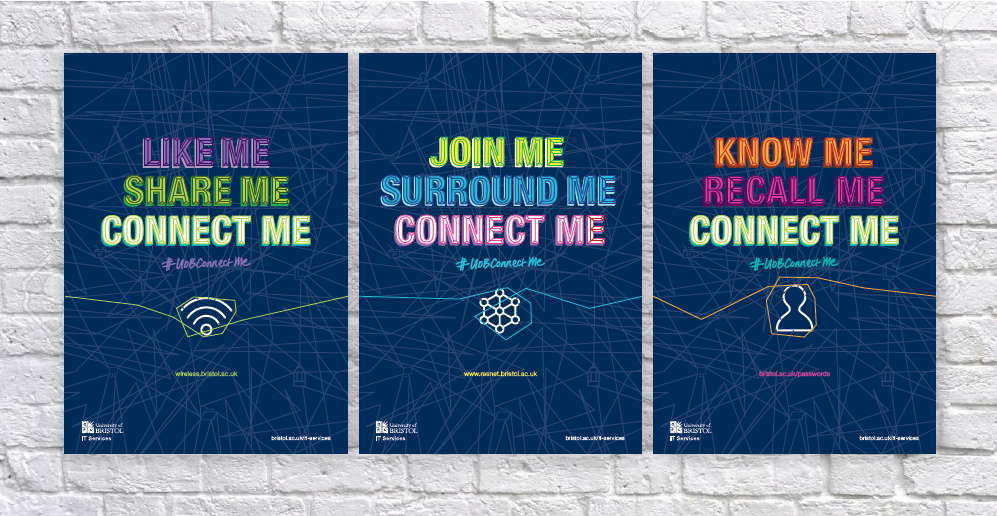 The key message is based around the theme of "getting connected". With this in mind the phrase "Connect Me" has been used on all the materials with variations relevant to each service from "Print Me" and "Share Me" to "Show Me" and "Fix Me". We designed different icons to correspond with the different IT services from data storage, to remote desktops and general IT support.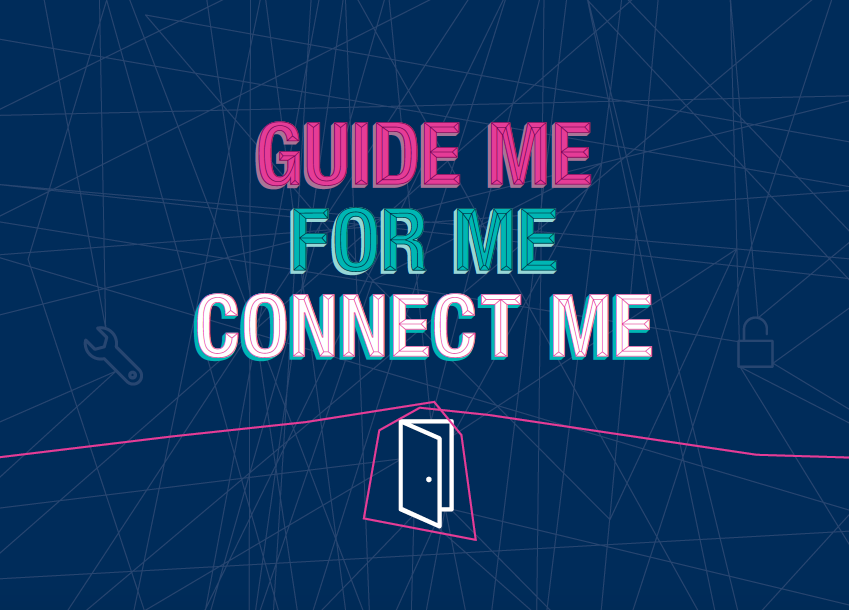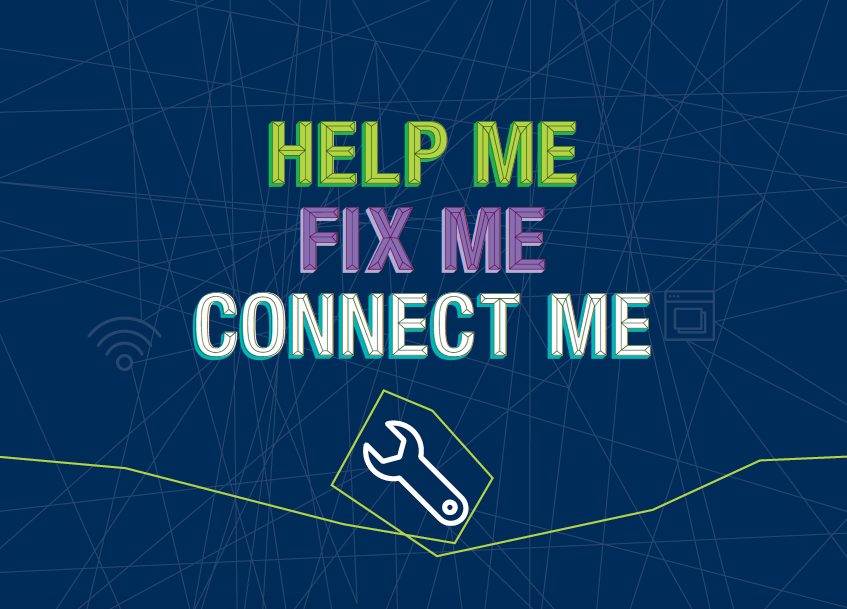 We also designed a new working typeface for the brand. Taking the current University font Helvetica Neue Condensed we added a pink drop shadow and white outline. The typography has been created with three overlapping fonts, which add an element of fun to the design. The slogans and bright designs create a beautiful piece of artwork that students might want to put on their wall or keep in their wallet. Advertising the IT Services came secondary to this aim. Additional materials have been designed for new staff. These have the same branding as the student materials but a different colour background.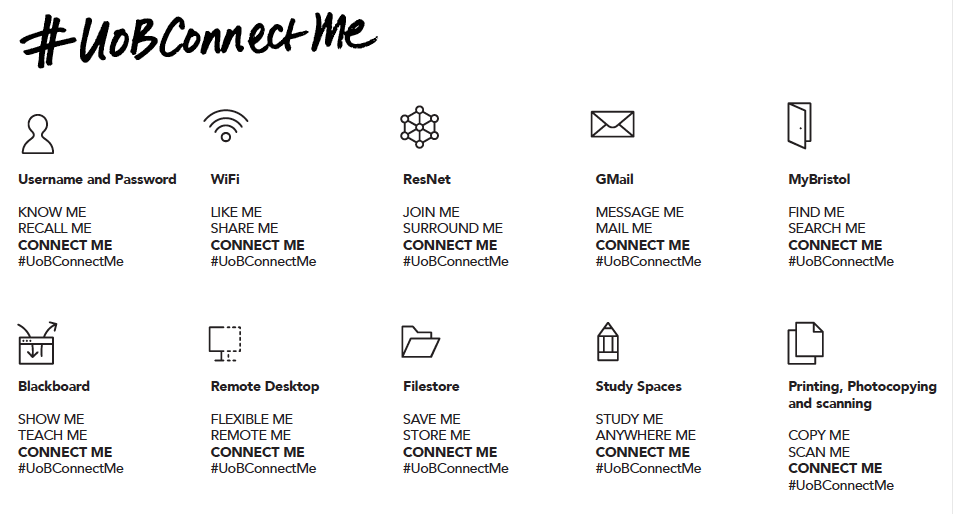 The suite of communications includes 3 posters, a series of 6 postcards, and a perforated concertina leaflet with business card sized sections that can be removed. We also designed digital elements including web banners and digital signage for plasma screens in communal areas. All this ensures there will be plenty of places where students can find the information they need for IT related matters. With the new term starting soon it's hoped this years' new staff and students will have a seamless relationship with the University of Bristol's IT Services.