Memorial plaques
University of Bristol
A series of memorial plaques designed to commemorate members of staff at the University of Bristol.
The plaques located in the Royal Fort Gardens include garden related quotes by famous historical characters as well as listing the names of previous members of staff. We chose materials sympathetic with the environment to hold the plaques. This included corten steel panels also known as weathering steel. Often used in sculptures such as the Angel of the North, this type of metal weathers and rusts so it doesn't look as harsh as aluminium or steel. This rusting effect will also help to create a sense of time passing.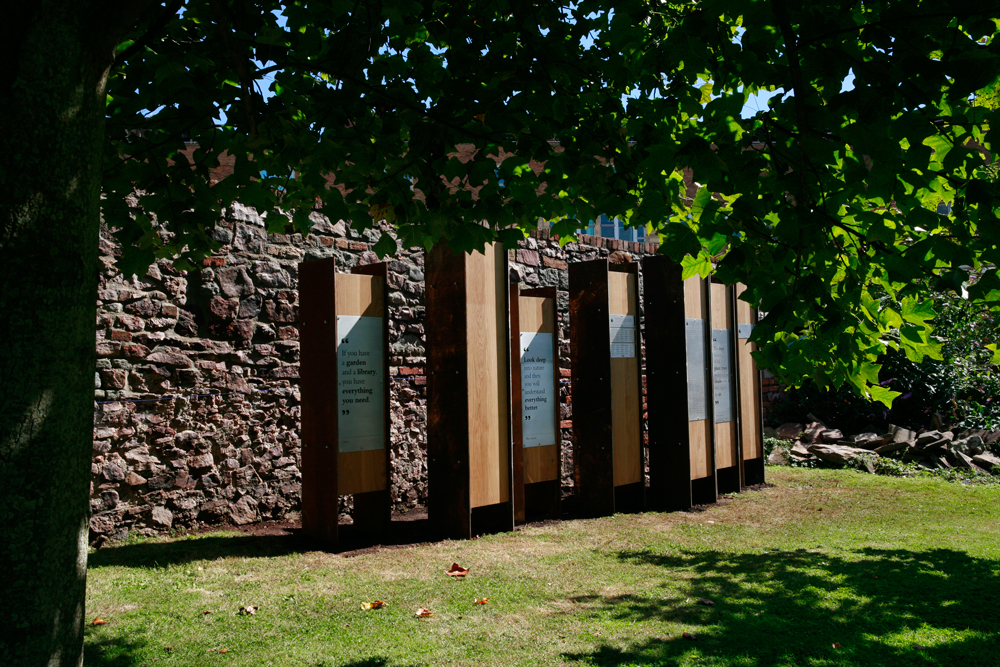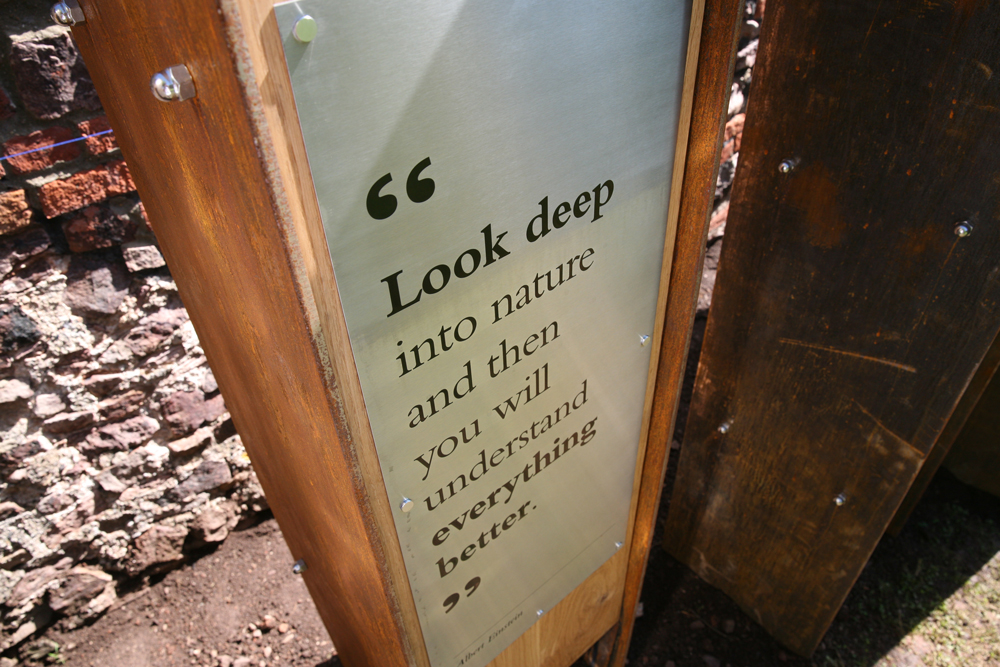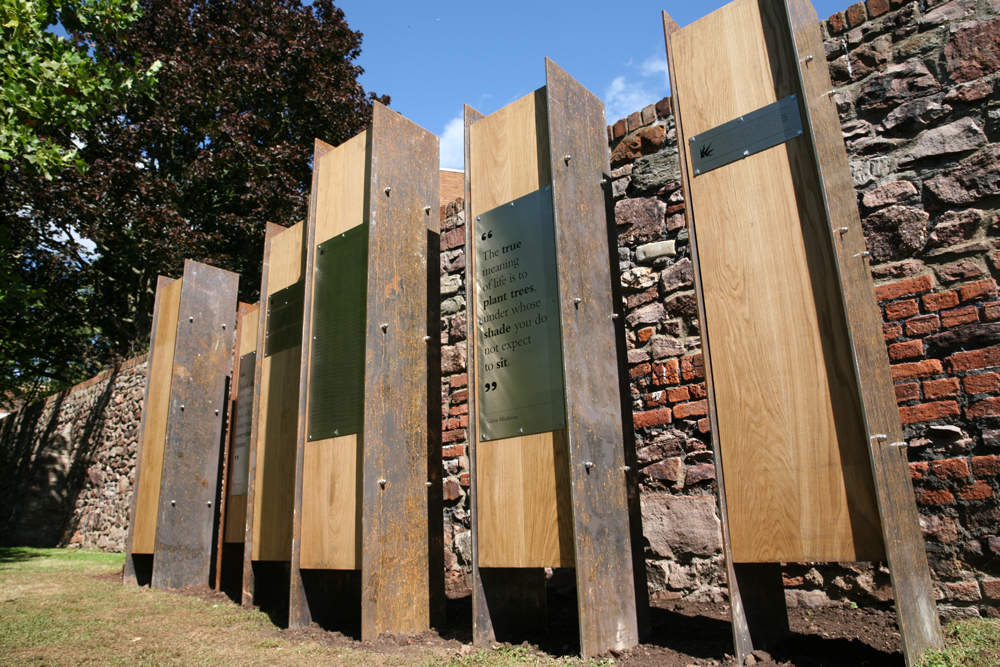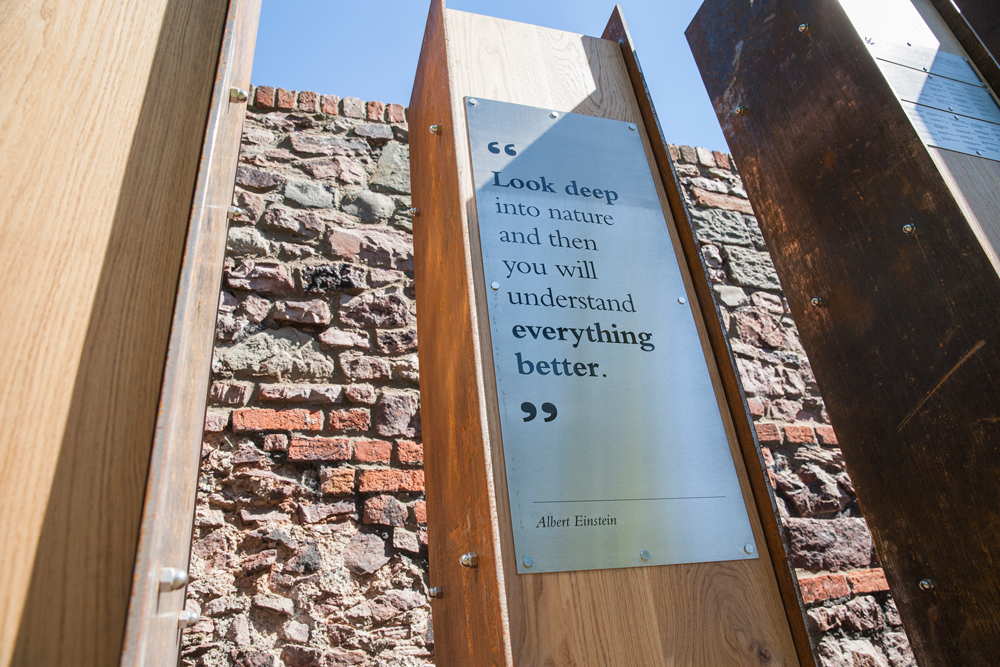 The plaques are fixed to an English oak panel – a natural material that also ages and weathers well. The plaques themselves have been made with stainless steel, acid etched and infilled with black enamel. This is to fit in with the style of nearby heritage interpretation signs (we created previous signs for David Attenborough and Ivy Arch next to Royal Fort House).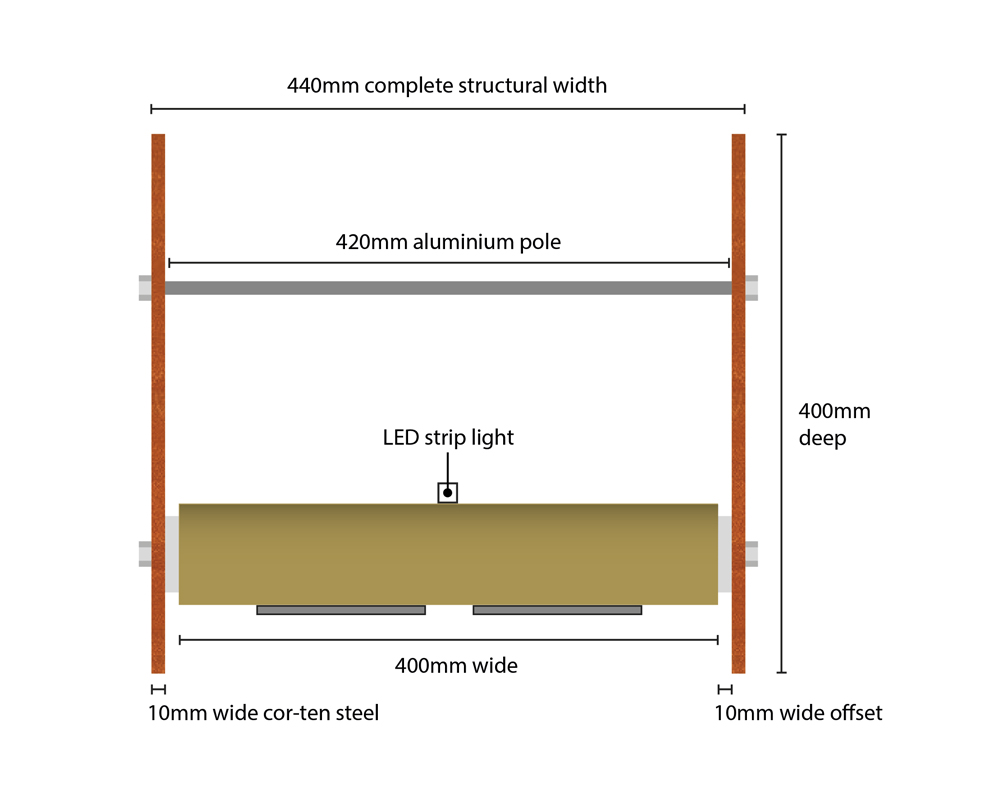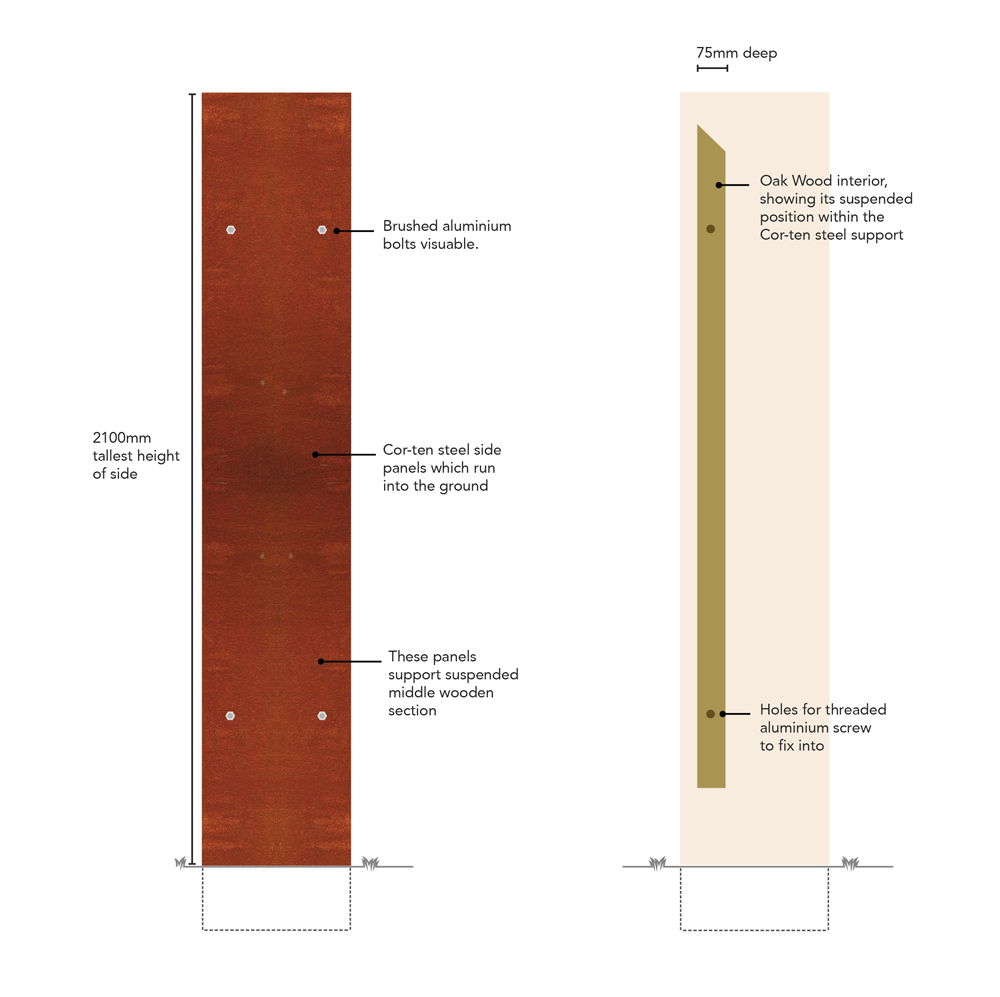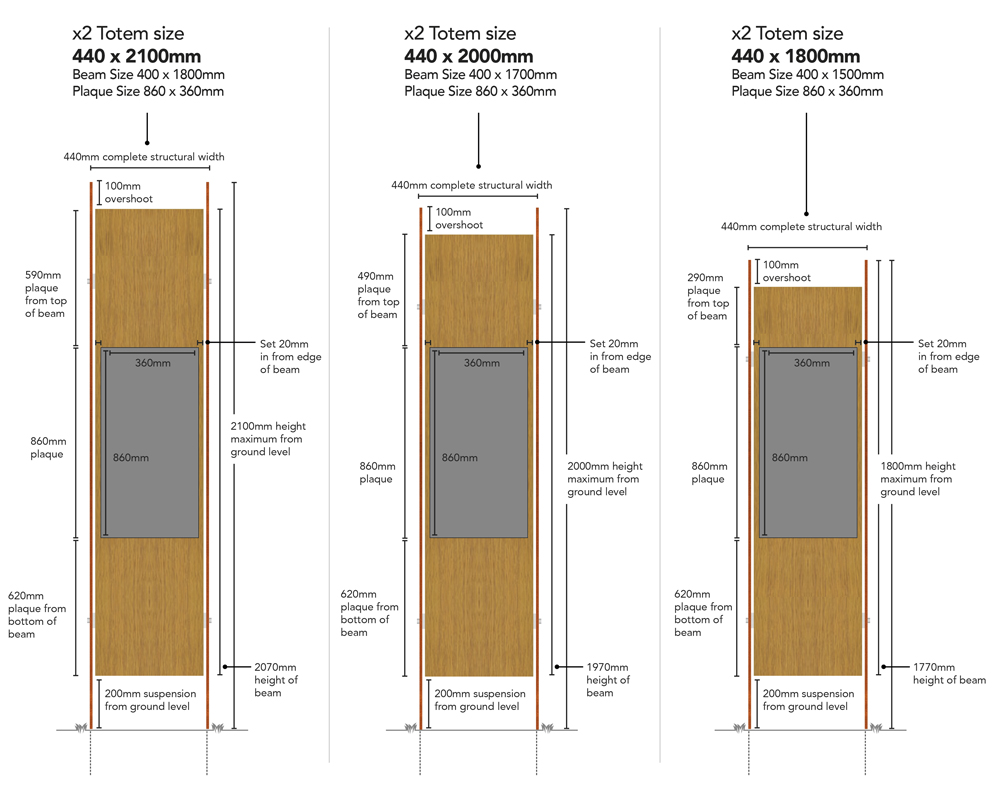 Eventually low shrubs and flowers will be planted around the memorial plaques to soften the base and create a beautiful area where members of staff can be remembered.