B Block pizzeria is part of the St Monica Trust's latest retirement community, The Chocolate Quarter. We collaborated with Michelin starred chef Josh Eggleton to create branding for the restaurant which is based on the ground floor of the former Cadbury's chocolate factory in Keynsham.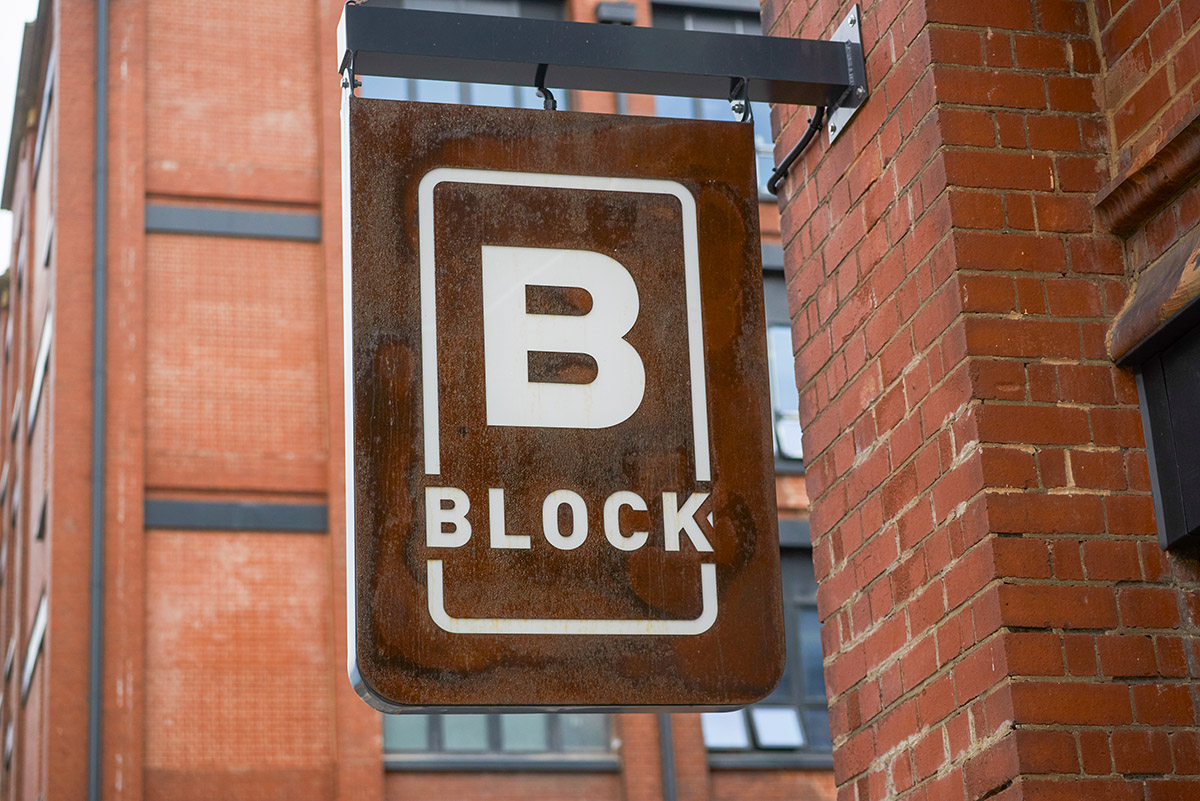 It was important that B Block had its own identity rather than existing as part of the St Monica Trust brand. To come up with a different style that still worked within The Chocolate Quarter we drew heavily on the heritage of the site. The logo has been particularly influenced by the original name plates found on the end of each factory block while the rectangular shape references the outline of the building.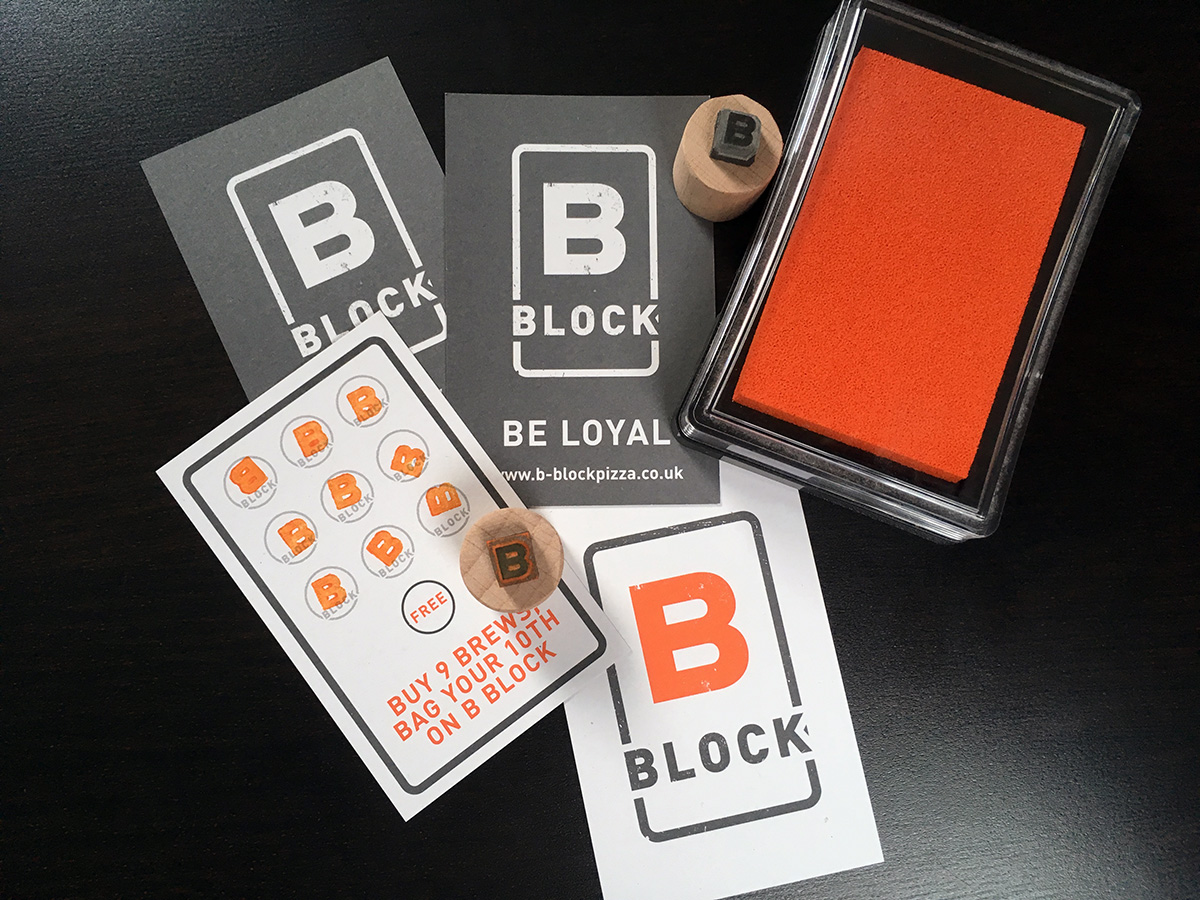 The colours used in the logo reflect the building materials from the factory. Burnt orange echoes the thousands of red bricks used to construct the building; the steel framework inspired the oxide brown while concrete and machinery inspired the grey. An eroded texture has been used to again reflect the materials found in the original factory buildings. The font used also has a connection to the heritage of The Chocolate Quarter. DIN is an industrial font, which dates back to the 1920s when the first chocolate factory was first built here. It was originally used to unify the descriptions of freight carriages.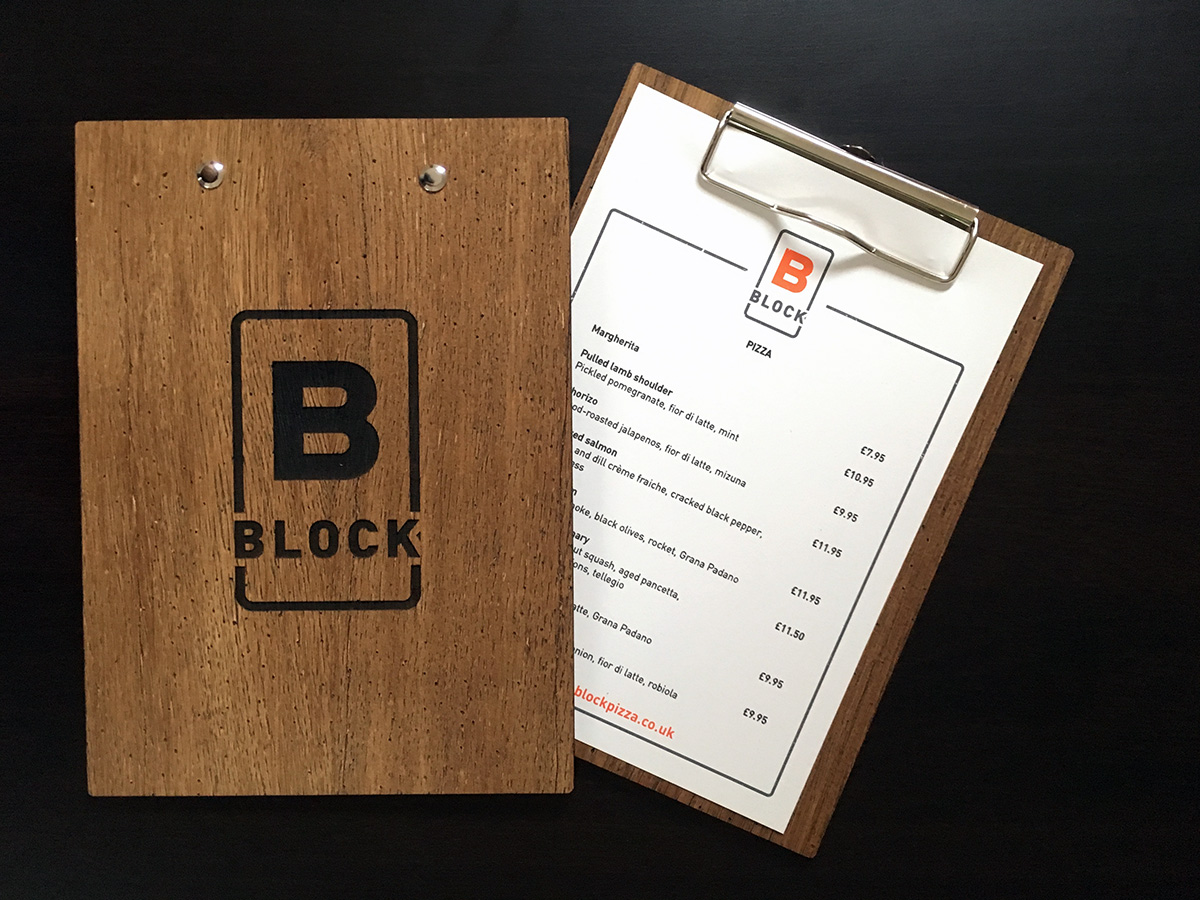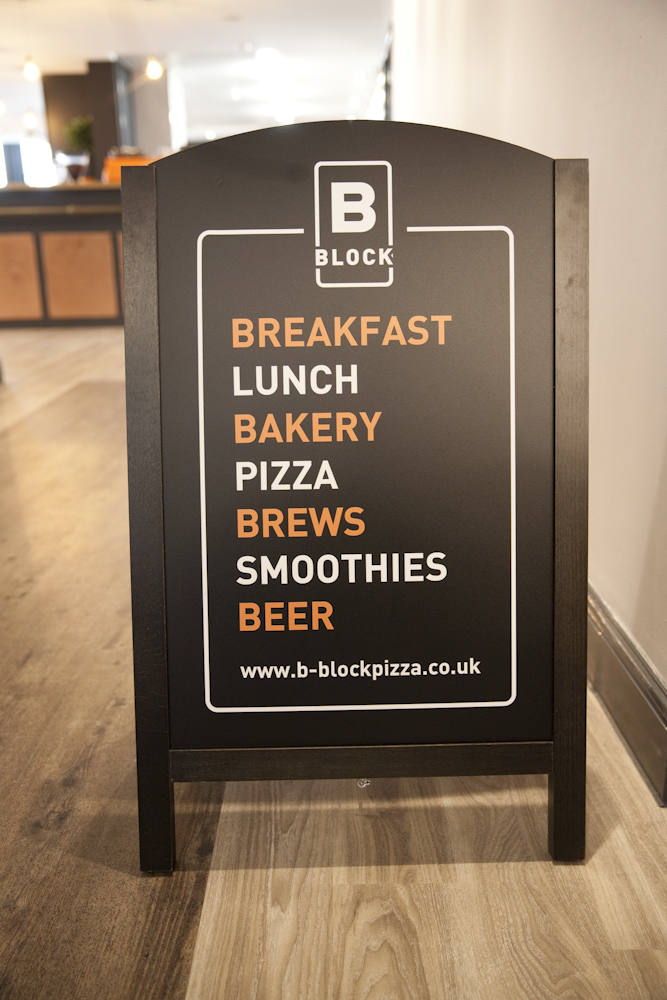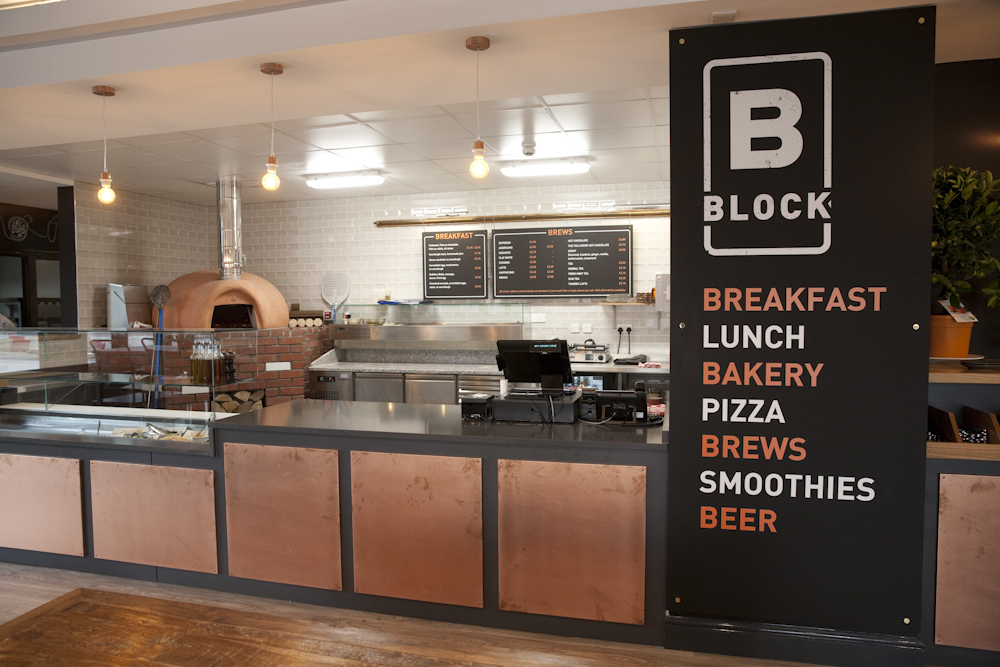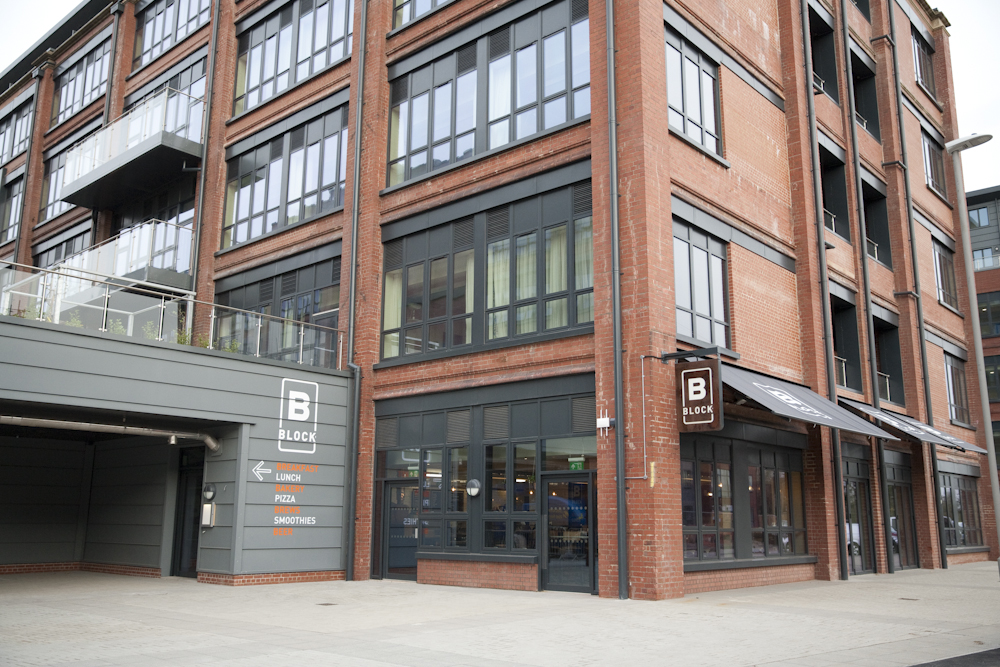 We used the branding to create an illuminated swing sign made of corten steel, A-boards, letterheads for menus and stamps for loyalty cards, pizza boxes and coffee cups. The branding was also laser-etched onto distressed oak menu boards and printed onto chalkboards inside the restaurant.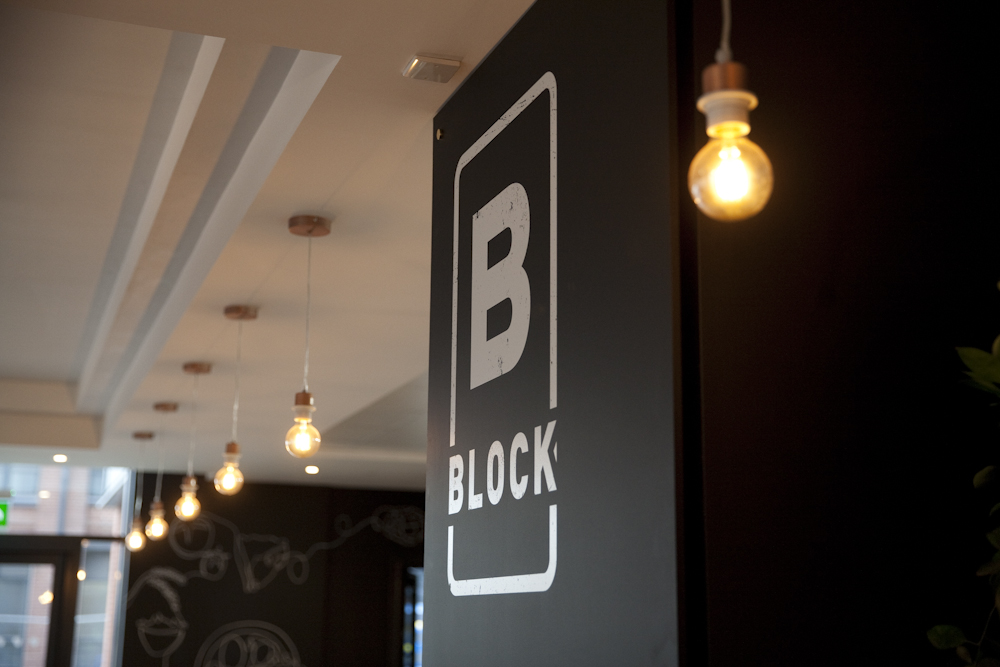 The head chef Ben Sacree comes from the award-winning Flour and Ash pizzeria and is already winning the public over with his authentic wood-fired pizzas. Speaking from experience we can vouch for the delicious food on offer!