Annual Report
Thrive Renewables
Thrive Renewables is a renewable energy project committed to helping cut the UK's dependency on fossil fuels. We've designed annual reports for the organisation over the last two years along with a range of other printed materials.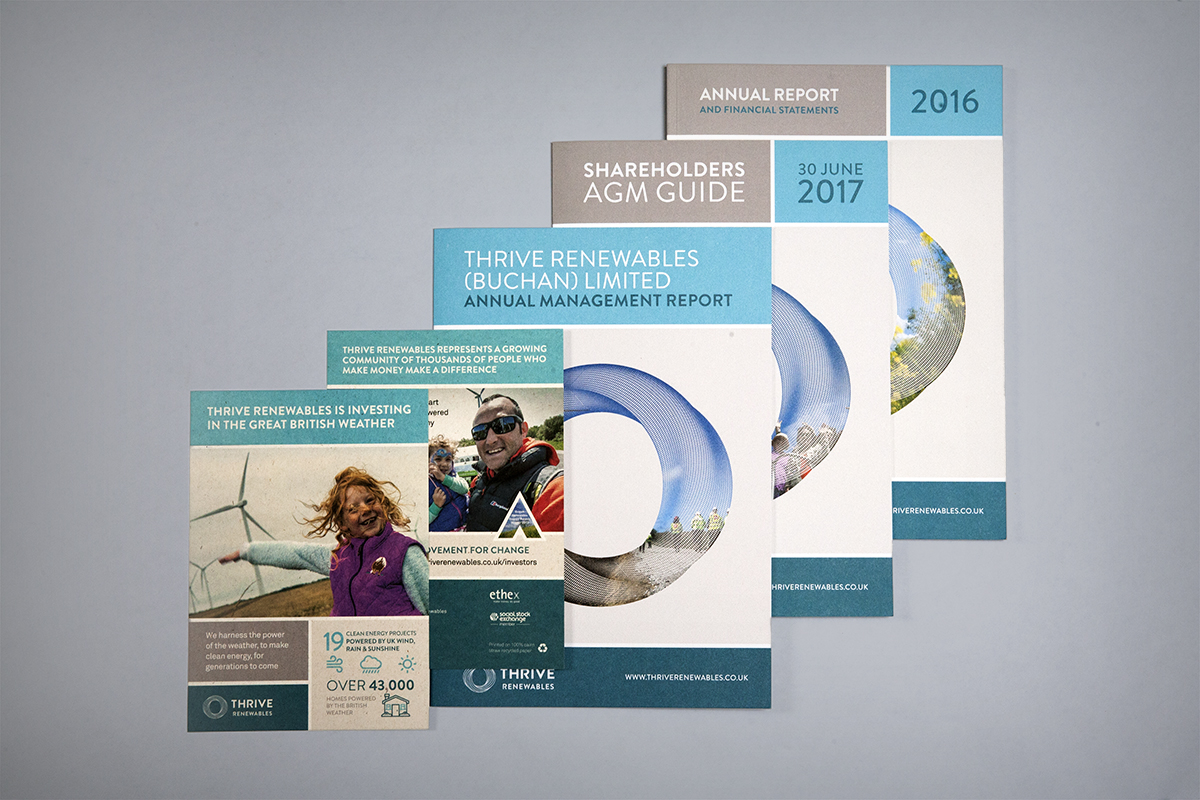 Thrive Annual Report
We designed the layout for the 2016 Thrive Annual Report using infographic elements to help highlight important statistics. The organisation was keen to introduce more imagery to the brochure whilst keeping a corporate and professional style, so photographs have become real features and the report includes a full page infographic. This has also been used as a banner for Thrive's 2017 Annual General Meeting (scroll down for images).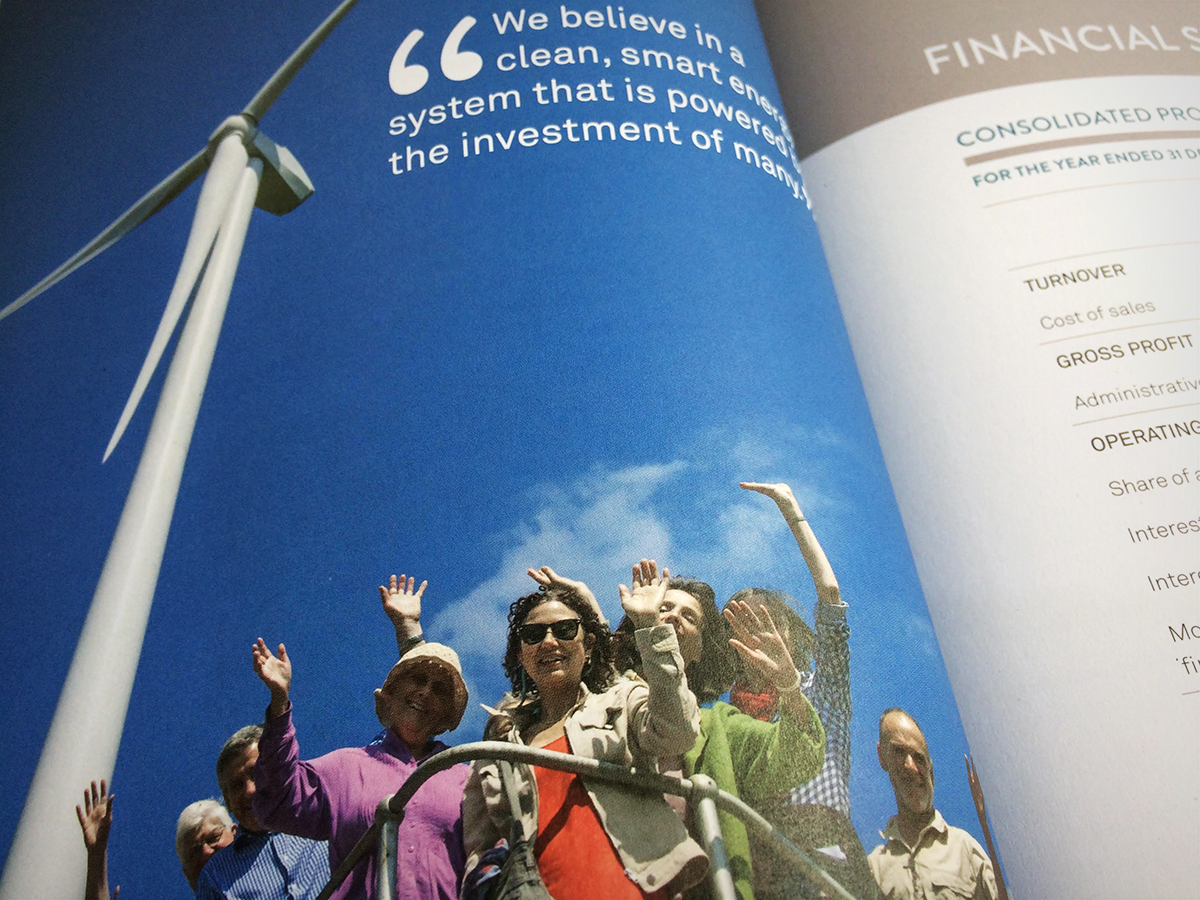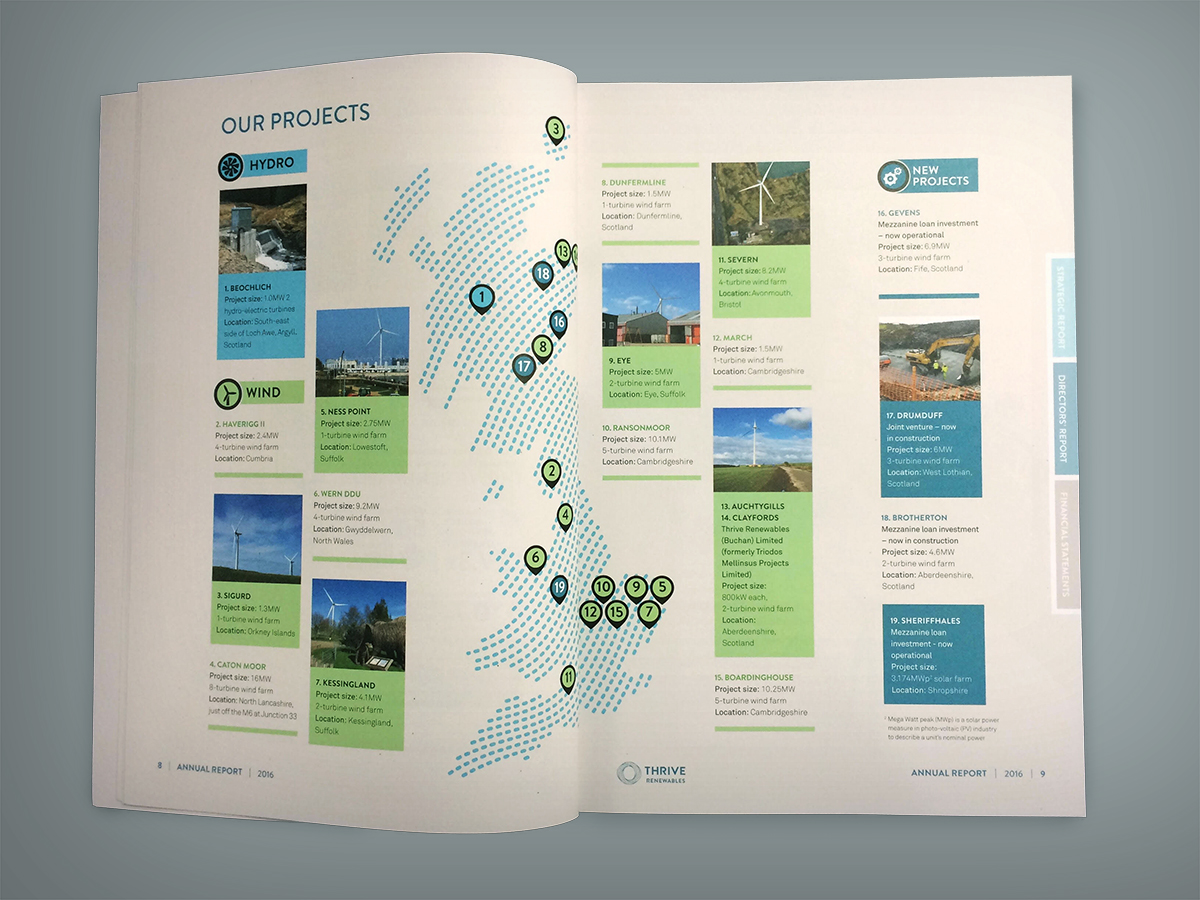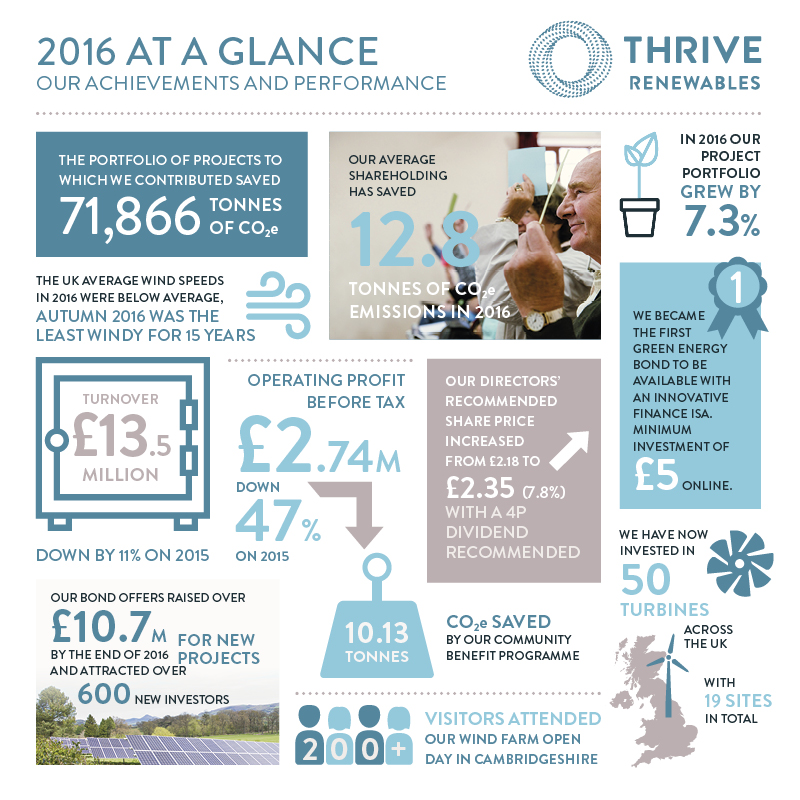 Thrive's brand colours were used throughout the brochure and we ensured content was friendly and engaging with clean and simple designs. Keeping in mind Thrive's sustainability agenda we kept our carbon footprint to a minimum in all areas of print production for this project. We used 100% recycled paper and the report was printed locally at Wells Printing. The printing process used 100% renewable energy supplied by Good Energy!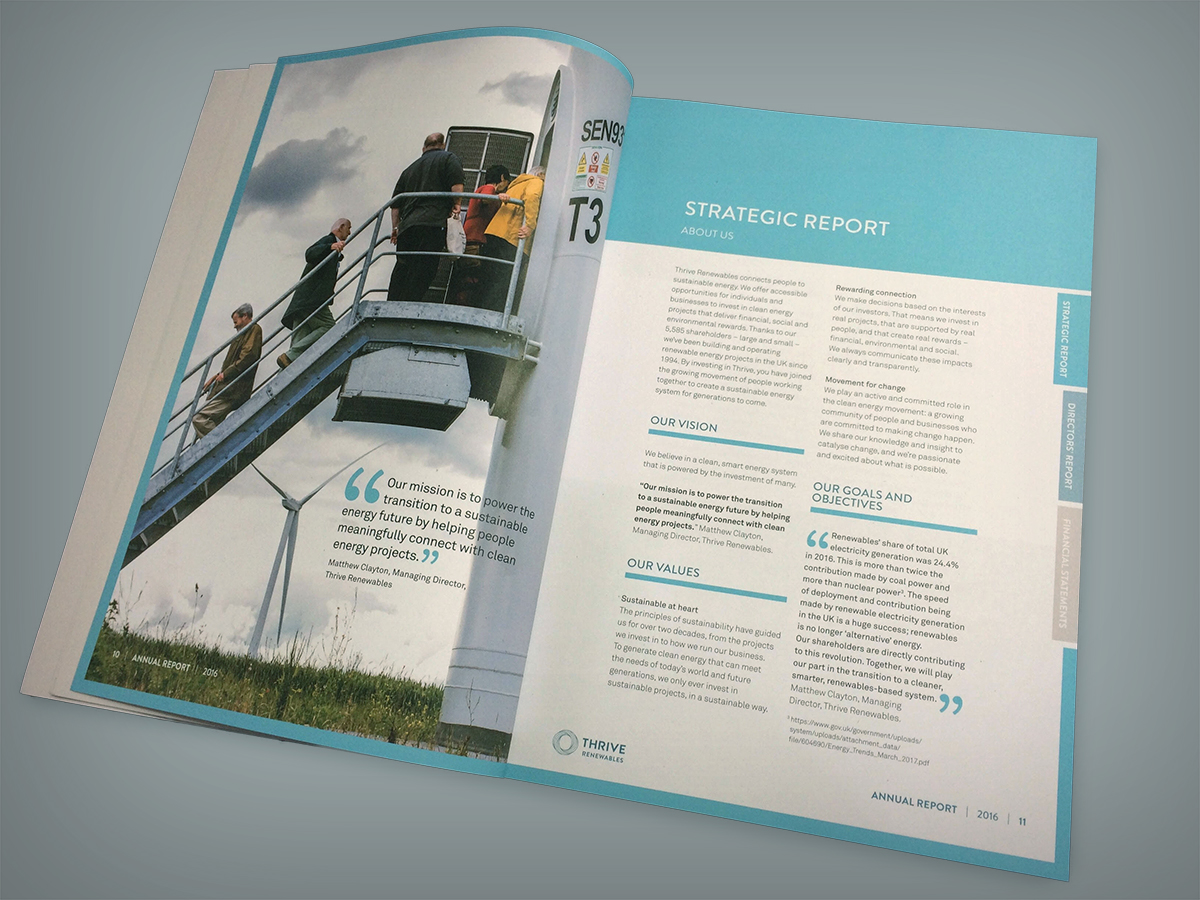 Take a look at some of our designs for Thrive's 2015 Annual Report below.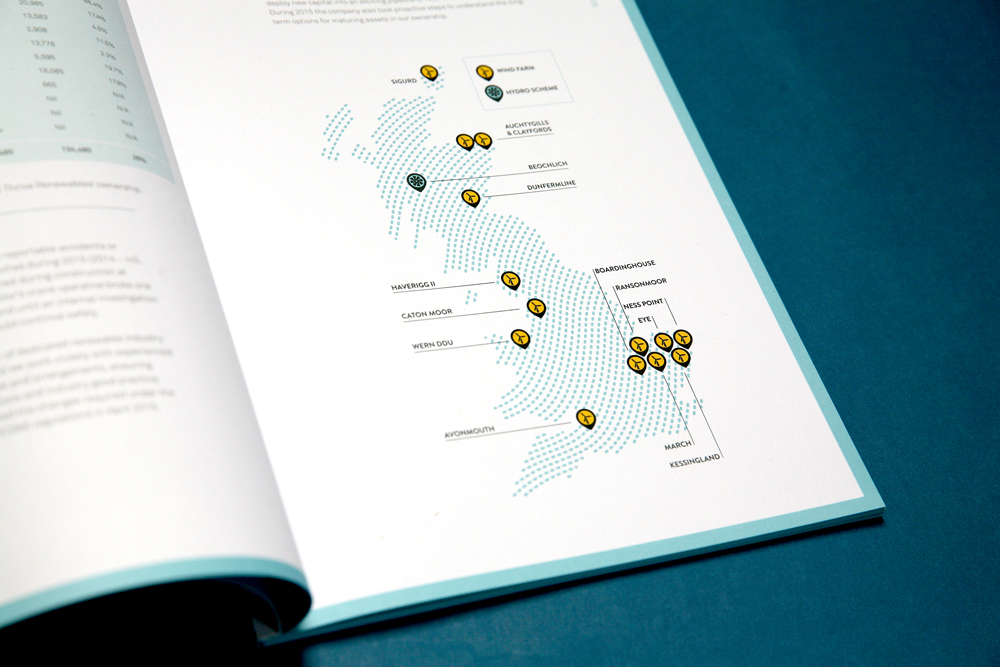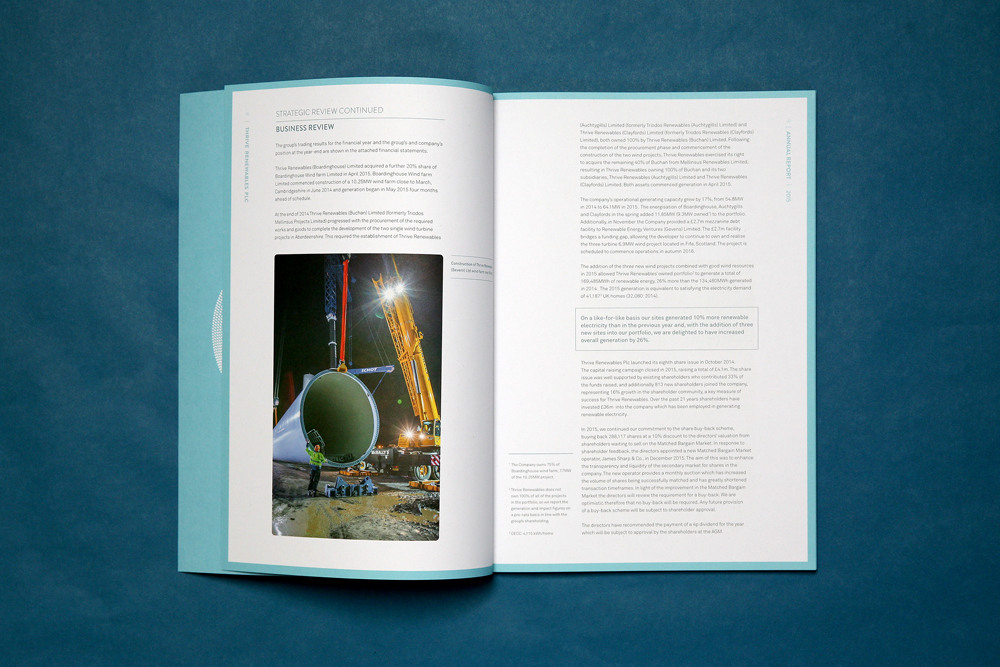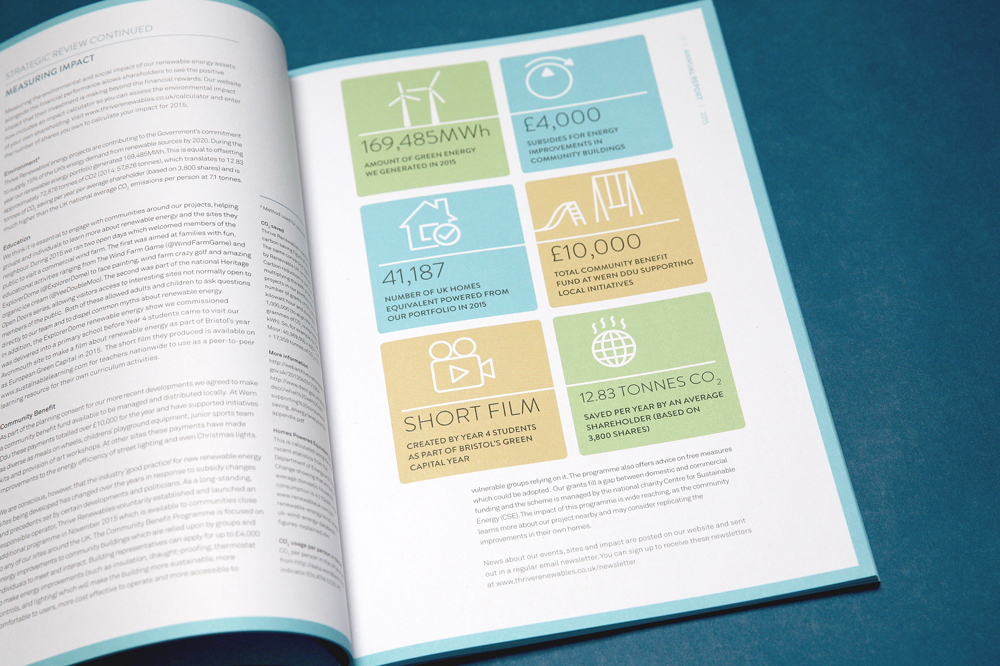 Infographic banner
Our infographic banner designs for Thrive's 2017 Annual General Meeting incorporated photographic elements along with a range of icons to display the company's achievements and performance for 2016.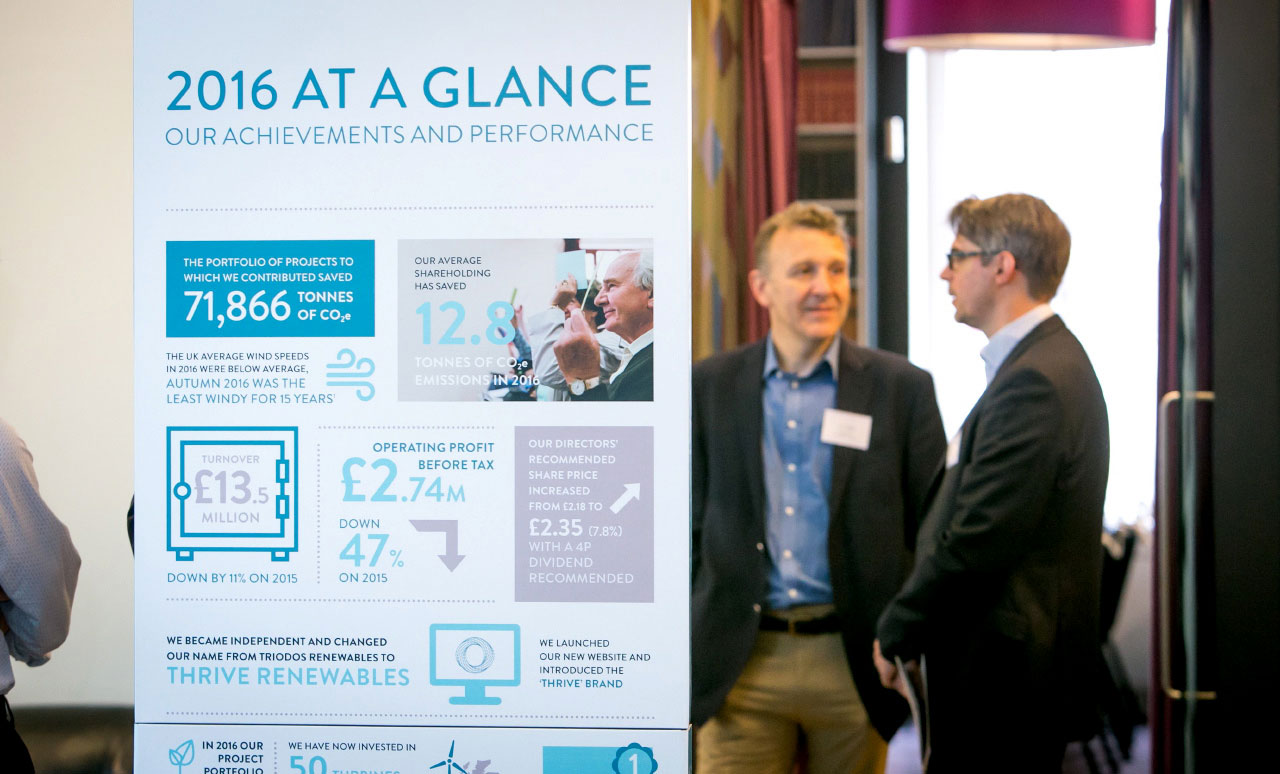 The bannerstands were printed on 100% recyclable material and made from at least 75% recycled content. The stands are also portable and re-usable. To find out more about the production process read about Colour studios' recyclable displays.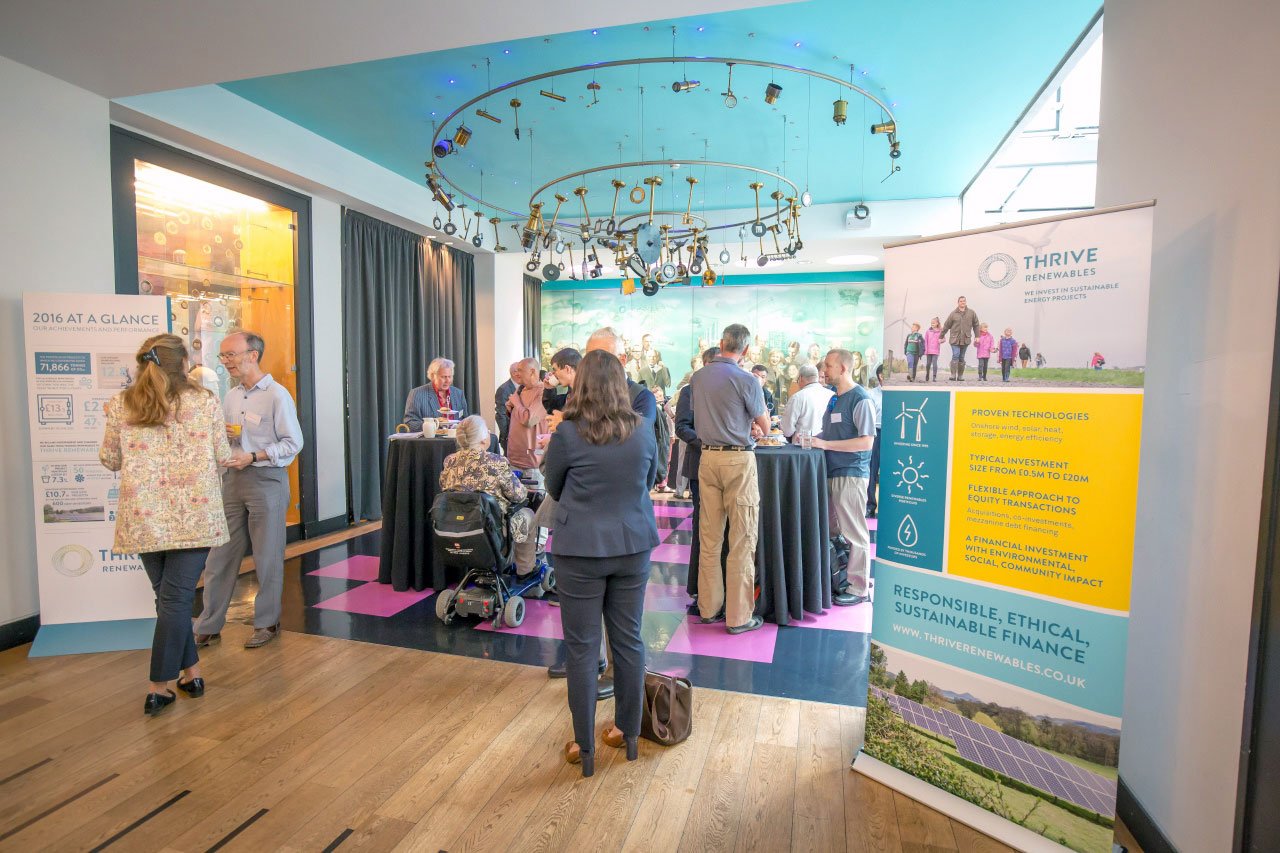 AGM Printed Materials
Additional materials designed for the AGM include Thrive Renewables Annual Management Report, the Shareholders AGM Guide and a flyer which was printed on 100% cairn straw recycled paper.